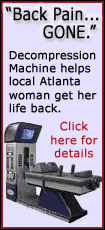 Judge Edward Ferguson read Sheley the first-degree murder, aggravated battery and vehicular hijacking charges that accuse him of the beating death of 65-year-old Ronald Randall. Randall's body was found Monday behind a grocery store in Knox County in the northwestern part of the state.
Sheley, 28, said he understood the charges and could not afford the $100,000 necessary to post his $1 million bail. The judge then ordered Sheley held until Knox County authorities could pick him up.
Authorities believe Sheley, 28, killed seven other people in the past week, including a 93-year-old man and a 2-year-old child. He is charged in only two of the eight deaths, but authorities say evidence links him to each crime scene.
Sheley has had several brushes with the law, including a pending home invasion case, and has spent time in jail. But investigators said the brutality of the killings -- the victims were bashed with blunt objects -- has left them puzzled about Sheley's motives.
They said they're not ruling out drug abuse as a possible factor, though Sheley had no drugs on him when he was captured.
"In this day and age drugs are always involved, (but) at this point we've got no way of knowing if he was high or not," said Ron Potthoff, police chief in Sheley's hometown of Sterling, where he was well known to law enforcement.
FBI investigators said they believe Sheley stopped in Chicago during the past week to buy drugs.
Sheley's uncle, Joe Sheley, 47, said his nephew recently struggled with drugs, including crack cocaine.
"He's been in trouble many times over the years, but something like this, yeah, it's out of character," he said.
Sheley's wife, Holly, told Sauk Valley Newspapers that her husband was a good man -- when he was clean and sober.