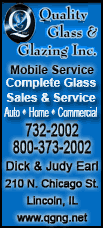 With Northern California already battling a string of wildfires, fire officials in Scotts Valley, south of San Jose, concluded that going ahead with the annual show would send the wrong message when residents have been asked to refrain from setting off even tiny sparklers in their backyards.
Fire Chief Mike McMurry, who has worked in Scotts Valley for 31 years, could not recall another time when dry weather snuffed out the show. "It's all about the severity of the conditions right now," he said.
Aside from the fire danger, local governments are also short of money because of the slumping economy. Fireworks supplies are petering out, too, because China is running short of ports from which to ship the dangerous cargoes abroad.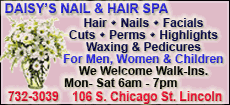 In Texas, four parched counties obtained emergency declarations prohibiting the sale of personal fireworks. In Massachusetts, several towns said fewer donations from corporate sponsors made it too expensive to mount local celebrations.
The average aerial display lasts about 15 minutes and costs $10,000. Larger cities spend about $100,000 for bigger shows.
The vast majority of Independence Day blazes are sparked by amateurs igniting illegal fireworks such as Roman candles and M80s. Officials in many drought-stricken areas of the West and Southeast decided the risk was too great this year to put fireworks in the hands of anyone but professionals.
California Gov. Arnold Schwarzenegger has urged residents not to buy fireworks from roadside stands and asked local governments to consider banning their sale.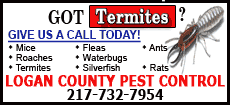 The Kiwanis Club of Mariposa, Calif., a town about 70 miles northwest of Fresno, canceled its fireworks show because firefighters were using the county fairgrounds as a staging area to contain a blaze that has blackened more than 2,700 acres. Last month, the Six Flags Magic Mountain theme park in Valencia, Calif., canceled its nightly fireworks shows for the entire summer.
The conditions also affect nonprofit groups that sell fireworks to raise money.
In Lake County, 80 miles north of San Francisco, an organization that helps beauty pageant contestants buy gowns and travel to competitions decided to heed the governor's plea not to sell fireworks. But doing so meant giving up $10,000 -- more than 75 percent of the group's yearly budget.
"I look outside and there's so much smoke I can't even see across the lake," said Trish Combs, executive director of the Miss Lake County Scholarship Organization. "It's a good reminder that we made the right decision for the community. But this is a real tough situation for us."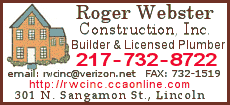 The city councils of Watsonville and Gilroy, Calif., which are in wildfire-prone Santa Cruz County, both considered outlawing consumer fireworks sales for the year.
Watsonville officials unanimously approved a ban, but Gilroy council members rejected the measure after a heated meeting that pitted the demands of youth football teams, cheerleaders and other groups with permits to sell fireworks against the concerns of fearful homeowners.
Rather than outlawing all fireworks, officials in Bexar County, Texas, have established 10 "safe zones" where the public will be allowed to light fireworks under the watch of volunteer firefighters.