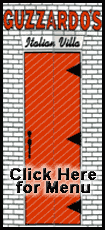 Financial terms weren't disclosed, but a person familiar with the matter who insisted on anonymity said the purchase price was $3.5 billion in cash. NBC was joined in the deal by the private equity firms The Blackstone Group LP and Bain Capital LLC.
In addition to The Weather Channel, which can be seen by 97 percent of U.S. cable subscribers, the deal also includes several related assets such as weather services for newspapers and radio stations and the widely used Web site Weather.com.
NBC Universal, a unit of General Electric Co., became the sole bidder for The Weather Channel last month after Time Warner Inc. dropped out. CBS Corp. and cable industry leader Comcast Corp. had also expressed interest earlier.
NBC already operates a digital weather and news service called NBC Weather Plus that was launched in 2004 and would make a logical fit with The Weather Channel. NBC Weather Plus is owned by NBC and its affiliated TV stations and can be seen on digital cable services and digital subchannels operated by NBC stations.
NBC and Landmark said in a statement that The Weather Channel would be operated as a separate entity out of its base in Atlanta. They said they expected the transaction to close by year-end, pending regulatory approvals.
Deutsche Bank Securities Inc., GE Commercial Finance, GSO Capital Partners and Sankaty Advisors LLC will provide debt financing for the transaction.