But analysts warned the pullback was likely to be fleeting.
"The plunge is really a temporary bull correction and is viewed by the market as a buying opportunity," said Victor Shum, an analyst with Purvin & Gertz in Singapore. "We are also seeing the U.S. dollar easing a bit ... and that has helped support oil pricing."
Trader and analyst Stephen Schork said the expectation just a few days ago that crude prices would touch $150 this week now "does not look like the proverbial done deal."
Be that as it may, we have seen this movie before, i.e. crude oil weakens a little and the bubble-bears jump in," he added in his Schork report, suggesting the price respite might be temporary.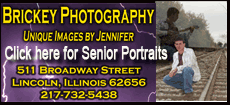 Sweet crude for August delivery fell $2.32 to $139.05 a barrel in electronic trade on the New York Mercantile Exchange by noon in Europe. The contract fell $3.92, or about 2.7 percent, to settle at $141.37 in New York on Monday.
Oil hit a trading record of $145.85 on Thursday before settling at a record close of $145.29 a barrel. There was no floor trade in the U.S. on Friday due to the July Fourth holiday.
The U.S. dollar was stronger against most other major currencies in European trading Tuesday morning.
A falling dollar has helped boost oil prices around 50 percent this year, with investors often buying commodities such as oil as a hedge against inflation when the greenback weakens.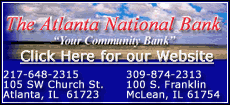 Along with some signs of life from the dollar, fears that fresh conflict in the Middle East could cut oil supplies eased over the weekend after Iran gave an undisclosed response to an international offer of incentives if it suspends a central part of its nuclear program.
But Shum said the conflict isn't over.
President Mahmoud Ahmadinejad has insisted Iran would not bow to pressure to halt uranium enrichment, even though Tehran indicated willingness to open talks. World powers fear that Iran could use the uranium to build nuclear weapons.