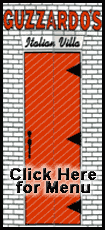 "From farm-raised fish to livestock raised without the use of drugs or hormones, these two tours represent sustainable ways to 'grow' healthy food of all kinds," said Deborah Cavanaugh-Grant, Extension specialist in small farm and sustainable agriculture, who is coordinator of the tours.

The tour on Friday will visit Lyons Fisheries in Sandoval, where Brenda and J.C. Lyons raise prawns, a type of shrimp.

"The prawn industry in Illinois has made drastic changes since the demise of the Illinois Fish Farmers Co-op that processed and marketed the prawns for the industry," said Brenda Lyons. She and her husband, J.C., own Lyons Fisheries. "There are now about a dozen prawn growers left in Illinois," she said. "The majority of these growers have developed their own markets by holding harvest festivals that offer food and entertainment on harvest day."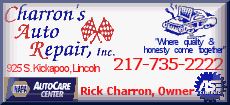 Lyons said that on the tour, visitors will learn about the transitioning markets in aquaculture and how they are transitioning toward fish production. Visitors will see how farm-raised freshwater prawns are raised through the summer months, then rainbow trout during winter. There will be a presentation with information about how to get started in the industry, aquaculture support, and state rules and regulations. The tour will include the hatchery, nursery and grow-out ponds as well as live prawns on display. Frozen rainbow trout as well as freshwater prawn cookbooks will be available for sale.
On July 22, Extension will host a tour of Cedar Valley Sustainable Farm, an example of community-supported agriculture. Community-supported agriculture, or CSA, is a program in which a farmer or producer contracts for a monthly "subscription" of their product with customers. Cedar Valley Sustainable Farm sells subscriptions for their hormone-free poultry and livestock.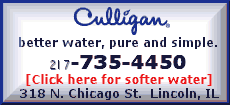 Beth and Jody Osmund left corporate jobs in Chicago to start Cedar Valley Sustainable Farm north of Ottawa. Initially, they leased 5 acres and have converted them to sustainable, chemical-free, biological farming practices; 2.5 acres were planted to vegetable production, with the remainder being seeded to perennial pasture.
Cedar Valley Sustainable Farm began with a vegetable CSA and the Ottawa farmers' market as sales outlets. In 2005, the Logan Square farmers market in Chicago was added as an additional sales outlet. In 2007, Cedar Valley Sustainable Farm provided 23 weeks of vegetables to over 70 CSA members' families and another 30 families received a monthly meat share beginning in June. This is in addition to vegetable and meat sales at the farmers markets and other direct sales methods: freezer meats, on-farm sales and limited retail sales.
"We sell almost entirely through our community-supported agriculture subscriptions," said Beth Ormund. "We offer a monthly mix of beef, pork, chicken and eggs. We also sell at a farmers market one day each month in conjunction with our largest CSA pickup."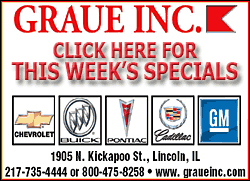 Currently, 6 acres are in vegetable production, with the remaining 25 acres of tillable ground in forage crops. The whole farm has been chemical-free since 2004. Vegetable plots are enriched with composted animal manures and are rotated with mixed grass and legume grazing areas every two years to use farm-generated fertility.
Ormund said that in addition to crop rotation, their farm uses multiple-species, rotational grazing. "Laying hens follow grazing cattle to help control parasites, and spread and incorporate manure," she said. "Meat birds (chickens and turkeys) move over recently grazed or baled paddocks, spreading additional manure to enrich the pastures. The portable chicken field pens are moved twice a day and provide precise, uniform manure coverage on the paddocks while allowing the birds to graze and exercise on fresh grass," she said.
During the tour, guests will see all of the animal operations -- pigs, cows, laying hens, and pastured chickens and turkeys -- with an emphasis on the life cycle of the meat birds, from arrival 24 hours after hatch until they are ready for the processor.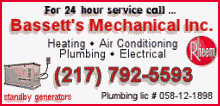 For more information about Cedar Valley, visit www.cedarvalleysustainable.com.
A fee of $20 per person is charged for each tour, which includes lunch. Registration at least one week in advance is required. To register and for more details about each of the tours, including a map and agenda, visit web.extension.uiuc.edu/smallfarm/. To register by phone, contact Donna Cray at 217-241-4644. For more information, contact Deborah Cavanaugh-Grant at 217-968-5512 or cvnghgrn@uiuc.edu.
___
The remainder of the 2008 tour schedule is as follows: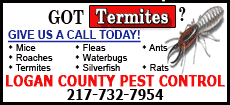 University of Illinois Extension is a statewide educational network that links the resources and research of the University of Illinois to the people of Illinois. The programs and workshops, which take place throughout the state, address issues involving youth, families, community development, agriculture and natural resources. If reasonable accommodations are needed in order to participate in any of the programs, call 217-241-4644.
The tours are sponsored by the University of Illinois Extension, the North Central Region Sustainable Agriculture Research and Education Professional Development Program, the Agriculture and Tourism Partners of Illinois, and the Agroecology/Sustainable Agriculture Program at the University of Illinois.
[Text from file received from the University of Illinois College of Agricultural, Consumer and Environmental Sciences]