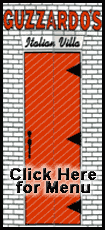 As it turns out, women probably aren't saving enough to bankroll those extra years in style. They invest more conservatively, start saving later and are more likely to be in and out of the work force, according to a study released Wednesday by Hewitt Associates, a human resources consulting firm.
Suddenly, retirement isn't looking so rosy.
Women live an average of 22 years after retirement versus 19 years for men and medical costs are rising, so women will need to save 2 percent more than men every year over 30 years to maintain their standard of living upon retirement, the study found.
The importance of saving didn't dawn on Jerre Laughlin until she was in her 40s and started working in human resources.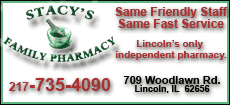 "I was looking at pensions all day and was seeing what happens to employees who don't save. That's when reality set in," said Laughlin, now 63 and a resident of Kansas City, Kan. She's been playing catch-up since and doesn't plan to retire until she's 67.
Laughlin isn't the only one who's learning her lesson the hard way. The Hewitt study found women today still do worse by every measure: they start saving later (by two to four years), invest less (7.3 percent versus 8.1 percent) and are in and out of the work force more often for family reasons -- gaps that can result in hundreds of thousands of dollars in missed earnings, raises and benefits.
The study looked at the projected retirement levels of nearly 2 million current workers of varying ages at 72 large U.S. companies and used actual employee balances.
"Women tend to be a little more risk averse, more fearful of losing money," said Alison Borland, an author of the study.
Women's saving habits haven't improved significantly over the past several years, either, Borland said.
The study also found a quarter of women didn't contribute at a high enough level to take advantage of the company match, which is typically 50 cents for every dollar up to 6 percent of pay. On average, women earned $57,000 versus $84,000 for men.