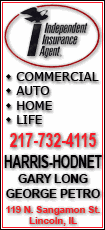 But many parents of autistic children are believers, and the head of the National Institute of Mental Health supports testing it on children, provided the tests are safe.
"So many moms have said, 'It's saved my kids,'" institute director Dr. Thomas Insel said.
For now, the proposed study, not widely known outside the community of autism research and advocacy groups, has been put on hold because of safety concerns, Insel told The Associated Press.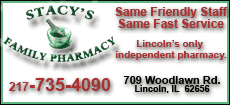 The process, called chelation, is used to treat lead poisoning. Studies of adults have shown it to be ineffective unless there are high levels of metals in the blood. Any study in children would have to exclude those with high levels of lead or mercury, which would require treatment and preclude using a placebo.
One of the drugs used for chelation, DMSA, can cause side effects including rashes and low white blood cell count. And there is evidence chelation may redistribute metals in the body, perhaps even into the central nervous system.
"I don't really know why we have to do this in helpless children," said Ellen Silbergeld of Johns Hopkins University's Bloomberg School of Public Health, who was invited to comment on the study to a review board of the national institute.
Despite lawsuits and at least one child's death, several thousand autistic children are already believed to be using chelation (pronounced kee-LAY'-shun), their parents not content to wait for a study.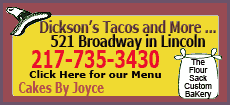 Among those parents is Christina Blakey of suburban Chicago, who uses chelation and a variety of other alternative therapies, including sessions in a hyperbaric chamber, on her 8-year-old son, Charlie.
Before he started chelation at age 5, Charlie suffered tantrums. When she took him to school, she had to peel him off her body and walk away. But three weeks after he began chelation, his behavior changed, she said.
"He lined up with his friends at school. He looked at me and waved and gave me a thumbs-up sign and walked into school," Blakey said. "All the moms who had been watching burst into tears. All of us did."
There is no way to prove whether chelation made a difference or whether Charlie simply adjusted to the school routine.
Autism is a spectrum of disorders that hamper a person's ability to communicate and interact with others. Most doctors believe there is no cure.
Conventional treatments are limited to behavioral therapy and a few medications, such as the schizophrenia drug Risperdal, approved to treat irritability.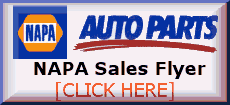 Frustrated parents use more than 300 alternative treatments, most with little or no scientific evidence backing them up, according to the Interactive Autism Network at the Kennedy Krieger Institute in Baltimore, Md.
"With a lot of mothers, if they hear about a treatment, they feel like they need to try it," said project director Dr. Paul Law. "Anything that has a chance of benefiting their child, they're willing to give it a shot."
More than 2 percent of the children tracked by the project use chelation. If that figure holds for the general population, it would mean more than 3,000 autistic children are on the treatment at any time in the United States.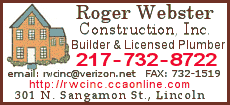 Chelation drugs can be taken in pill form, by rectal suppository and intravenously.
Dr. Susan Swedo, who heads the federal institute's in-house autism research and wants to study chelation, gained notoriety by theorizing that strep throat had caused some cases of obsessive compulsive disorder. The theory was never proved.
She proposed recruiting 120 autistic children ages 4 to 10 and giving half DMSA and the other half a dummy pill. The 12-week test would measure before-and-after blood mercury levels and autism symptoms.
The study outline says that failing to find a difference between the two groups would counteract "anecdotal reports and widespread belief" that chelation works.
But the study was put on hold for safety concerns after an animal study, published last year, linked DMSA to lasting brain problems in rats. It remains under review, Insel told the AP.