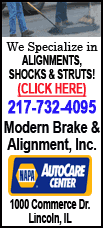 A single morning's patients for Harvard's Dr. Mininder Kocher provides a window into a troubling trend: Injuries once seen mostly in adult athletes are becoming distressingly common in youth athletes -- not just in high school, but in Little League and Pee Wee Football.
These aren't simple injuries. In the past decade, "Tommy John" surgeries to repair elbows blown out playing baseball -- an operation named for a famous baseball pitcher -- have almost tripled among adolescents at a high-profile Alabama clinic, a meeting of sports medicine specialists will be told by researchers this week.
Worse, some injuries don't have good treatments for young patients. The surgery that fixed the torn ACL in Tiger Woods' knee, for instance, can thwart the growth of a young child's leg.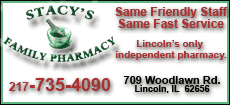 Kocher, an orthopedic surgeon at Children's Hospital Boston, is about to begin a government-funded study to figure out the best treatment for children who tear that anterior cruciate ligament while growth plates around the knee still are active.
But no matter how well certain injuries heal for now, Kocher worries about the longterm consequences for little joints.
"I wonder what these kids are going to be like 20 to 30 years down the road," he says. "Will we have a whole generation of middle-aged adults with early arthritis?"
Why the sudden influx? Orthopedic surgeons say that today's youth sports are more intense, with players often picking just one to specialize in as young as 8. And they can play and train in some sports virtually year-round -- with a school team, recreation league, travel league, summer camp.
"Youth athletes are not the same as small adults," says Dr. E. Lyle Cain Jr. of the Andrews Sports Medicine & Orthopaedic Center in Birmingham, Ala. Certain types of injuries "can cause permanent damage that affect their future growth."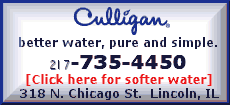 More than 3.5 million children 14 and under receive medical treatment for sports-related injuries each year. Along with the typical sprains and strains are a lot of overuse injuries -- stress fractures, tendonitis, cartilage damage.
Pitching offers a prime example. The Andrews clinic counts a five- to six-fold increase in serious shoulder and elbow injuries in youth baseball and softball since 2000.
The worst is a torn ulnar collateral ligament on the inside of the elbow. By 2006, nearly a third of Tommy John surgeries to repair it were on patients under 18, Cain will tell a meeting of the American Orthopaedic Society for Sports Medicine.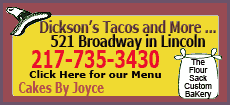 Prompted by such research, Little League Baseball last year limited how many pitches youngsters of different ages can throw before mandatory rest periods.
Then there's the notoriously painful torn ACL -- not an overuse injury but one that can happen to anyone who lands wrong while pivoting on a knee.
It was long thought a rarity in childhood. But among males, one in five torn ACLs occurs before age 18; the figure is 30 percent among females, Kocher says.
In 2006, McCall Maddox of Jacksboro, Texas, tore his ACL during Pee Wee Football at age 12. Three doctors refused to do surgery until he was 16 and had quit growing, ordering no running until then. Join the swim team, one advised.