His most important invention was the artificial heart that he invented in 1963. In fact, he was the first person to patent an artificial heart, which he donated to the University of Utah for research purposes.

The inventor whose name is synonymous with the artificial heart was a researcher at the University of Utah named Dr. Robert Jarvik. His Jarvik-7 is the artificial heart that is implanted into patients. While Paul Wilchin's version never saw the light of day, it allowed Dr. Jarvik and other inventors and scientists to study and improve upon it.

Born in a poor neighborhood on the east side of Manhattan in 1922, Paul's rags-to-riches story began with his stuttering problem as a child. His mother was the main cause of his problems, as she constantly belittled him and told him that he was no good. To make matters worse, he also had polio as a child.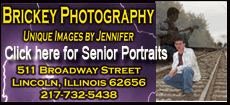 Paul Wilchin, though, was a man of many talents. In addition to being an inventor, he was also a hypnotist, a practitioner of acupuncture and a very successful entertainer. In fact, it was his work in TV for which he is remembered. He was a pioneer in the early years of TV, in the late 1940s and 1950s, and his career lasted more than 50 years.
As a young teenager with a stuttering problem, Paul got his start in show business as a ventriloquist! He used his skill as an inventor to create his first makeshift puppet dummy, which he used in his ventriloquism act at the ripe old age of 13.
His big break came when his high school principal called him into his office one day and asked him to demonstrate his ventriloquism act. The principal loved it so much that he called a friend who had his own radio show. The friend's name was Maj. Bowes, and he got Paul an audition for a TV talent show at the CBS studio in New York City. The year was 1936.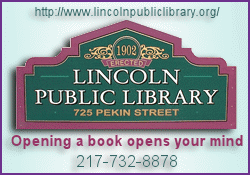 Paul won the talent show on national TV and, like the winners of "American Idol," used it to propel him to stardom. He went on to become the voice of several popular TV cartoon characters, such as Jerry Mahoney and Knucklehead Smiff (for the senior citizens who read this column), Dick Dastardly (for the baby boomers in our audience), and Gargamel of "The Smurfs" (for the Generation Y crowd).
Paul also had a number of children's shows during the 1950s and 1960s; his guests on those shows included Lucille Ball, Carol Burnett and Angela Lansbury. He was a regular guest on both "The Ed Sullivan Show" and "What's My Line?" He guest-starred on "The Beverly Hillbillies" and "Perry Mason." His movie credits include working with Jerry Lewis and The Three Stooges.
You say his work sounds familiar but you still haven't heard of him?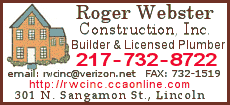 Paul Wilchin, like Joseph Levin (Jerry Lewis), Dino Crocetti (Dean Martin) and Paul Aurandt (Paul Harvey), made a minor change in his name when he entered show business.
His professional name was Paul Winchell, and he had a very well-known voice that you would probably recognize. It was the voice of Tigger in "Winnie the Pooh."
And as Tigger used to say, "Ta-ta for now."
[By PAUL NIEMANN]
Paul Niemann's column is syndicated to more than 70 newspapers. He is the author of the "Invention Mysteries" series of books. He can be reached at niemann7@aol.com.
Copyright Paul Niemann 2008
(Other columns)