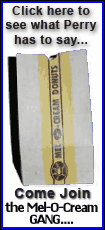 GE, the conglomerate that owns everything from television network NBC to jet engine plants, reported second-quarter profits that met analysts' expectations. However, the outlook across its business lines was mixed -- and overall results were not convincing enough to send futures higher.
The results were not enough to distract investors from broader worries that continued to depress the market, including oil prices, which on Friday vaulted to a new intraday record of $145.98 a barrel.
And financial companies with exposure to mortgage bonds will continue to be under investor scrutiny. Fannie Mae and Freddie Mac have plunged in the past few sessions, and there is growing speculation on the Street that the government might have to step in to prevent a collapse.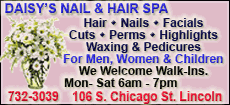 Citigroup Inc. announced it will sell its German retail banking operation to France's Credit Mutuel for $7.7 billion. After the deal closes, Citi said it will book a $4 billion gain -- an amount that could be badly needed as the company is expected to take further write-downs during the second quarter.
Investors are also awaiting economic data including a report on the trade deficit in May and a reading on consumer confidence for July.
Dow Jones industrial average futures fell 62, or 0.61 percent, to 11,155. Standard & Poor's 500 index futures fell 7.70, or 0.61 percent, to 1,246.80, while Nasdaq 100 index futures fell 9.50, or 0.52 percent, to 1,834.75.
Light, sweet crude rose $3.53 to $1456.30 per barrel in premarket electronic trading on the New York Mercantile Exchange. Behind the rise are concerns about a disruption to tight global supplies amid tensions over Iran's launch of test missiles and the possible renewal of oil-related violence in Nigeria.