Send a link to a friend
[July 12, 2008] YMCA Summer Day Camp may end before school starts, but don't worry! The Lincoln Area YMCA is offering Extended YMCA Summer Day Camp. Aug. 18-22 and Aug. 25-27 are extra dates to send your children back to a place where they are sure to have a good time. Children will enjoy daily swimming, field trips, outdoor water play and recreation, archery or golf, and much more. Extended YMCA Summer Day Camp will be located at the YMCA Activity Center, 719 Wyatt Ave. Registration forms can be picked up and dropped off at the YMCA office.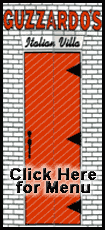 Lincoln College women's basketball coach Carol Wilson will coach YMCA Girls Basketball Camp at the Lincoln Junior High gym July 28-Aug. 1. There are two groups: first grade through third grade from 9 to 10 a.m. and fourth grade to sixth grade from 10 to 11 a.m. Register through July 18 to improve your daughter's basketball fundamentals. All current YMCA members will receive $5 off their registration. Rates will increase $10 after July 18.

"One Man's Trash Is Another Man's Treasure" is the theme for YMCA Atlanta Recycled Art Camp, which will be offered July 21-25 for children entering first through sixth grade. The camp will be loads of fun, and all sorts of interesting projects will be created. Registration forms are available at Atlanta National Bank, Atlanta Library, Mount Hope Funks Grove Library and the Atlanta County Market.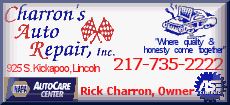 Summer Field Trip Blast: The YMCA is offering single-day field trips for kids ages first grade through fifth grade:
July 22, fourth and fifth grade -- Roller skating, Springfield

July 24, first and second grade -- Scoville Zoo, Decatur

Aug. 5, third and fourth grade -- Splashdown Water Park, East Peoria
Participants must register one week prior to each field trip.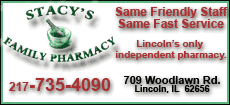 YMCA golf instructor Jacob Horton is at it again. Another session for the YMCA Golf Clinic is upon us. Children entering kindergarten through eighth grade can improve their skills and existing skills with Horton's help Aug. 4-7. Spaces are limited, so reserve your child's spot today.
The YMCA is now accepting applications for the "Bookbags for Kids" project, sponsored by Beta Sigma Phi sorority, Preceptor Eta chapter. Stop in the YMCA office today and pick up more information on this awesome project. Registration deadline is Aug. 1.
Sept. 6 the YMCA will host the Y Biking Blast. This five-mile or 30-mile event will help support the YMCA Scholarship Fund, which helps families in need pay for programs. The event will start at the Y Activity Center, located at 719 Wyatt Ave. Registration forms can be picked up and turned in at the Y office in downtown Lincoln. Registrations turned in after Aug. 25 will see a $5 increase, so come register for this awesome event today!
For more details on YMCA programs and events, contact the Lincoln Area YMCA at 735-3915; 604 Broadway St., Suite 1; or visit www.lincolnymca.org.
[Text from file received from Lincoln Area YMCA]