A good balance, right? Don't count on it.
Just ask Phyllis Tampling why. She's an owner of Jim's Restaurant in Prattville, Ala., a 50-year-old family owned dining spot that hasn't raised the prices on its menu recently even though what it pays for supplies soars by the day.
Her cost for a case of potatoes jumped $12 in one week's time last month to $28. Green tomatoes went from about $17 to $29 a case. Then there's the higher expenses for everything from milk to meat to macaroni.
Still, a weeknight dinner at Jim's - old fashion pot roast with three vegetables and coffee or iced tea - hasn't budged from $7.73 a meal. Same goes for the fried chicken livers, the chopped sirloin and dozens of other menu items.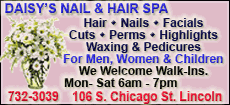 Tampling hasn't passed along the higher costs to her customers because she knows that she has lots of competition nearby - 10 new restaurants have recently opened within five miles of her spot, which is just outside Alabama's state capital of Montgomery.
She also knows her customers feel strapped every time they hit the gas station or the supermarket checkout.
"I keep hoping that prices will stabilize and then start going down. I want to ride this out," said Tampling, who said the restaurant is lucky to own the property it is on so it isn't saddled with the additional burden of having to pay rent.
But that doesn't mean she can continue to watch her profits evaporate, which is why her prices could start creeping up later this summer.
Come July 24, the national minimum wage will go up, from $5.85 an hour to $6.55 an hour, and although Tampling's staff of about 15 dishwashers and cooks makes more than that an hour, she will have to give them a raise because the minimum is going up. She might also have to boost the wages of her wait staff if the combination of their salaries and tips don't exceed the minimum wage.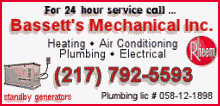 Do the math to see the potential impact: If she just bumps up each of their salaries by 70 cents an hour - the size of the minimum wage raise - and they work a 9-hour shift, that would eat about $190 a day out of her already crimped earnings.
"Once the minimum wage goes up in a few weeks, that may make it hard to not raise my prices because now everything is cutting into my profits," she said.
If Tampling raises her prices, that will cut into the disposable income of the patrons who eat her homestyle food. Then they might spend less at the local movie theater, the clothing store or the grocery store- and that ultimately will offset the gain in wages seen by her own workers.
The result: The economy doesn't get any help.