Today's Highlight in History:
One hundred years ago, on July 12, 1908, comedian Milton Berle was born Mendel Berlinger in New York City.
On this date:
In 1543, England's King Henry VIII married his sixth and last wife, Catherine Parr.
In 1690, forces led by William of Orange defeated the army of James II at the Battle of the Boyne in Ireland.
In 1812, United States forces led by Gen. William Hull entered Canada during the War of 1812 against Britain. (However, Hull retreated shortly thereafter to Detroit.)
In 1817, naturalist-author Henry David Thoreau was born in Concord, Mass.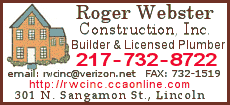 In 1862, Congress authorized the Medal of Honor.
In 1948, the Democratic National Convention opened in Philadelphia.
In 1977, President Carter defended Supreme Court decisions limiting government payments for poor women's abortions, saying, "There are many things in life that are not fair."
In 1984, Democratic presidential candidate Walter F. Mondale announced he'd chosen U.S. Rep. Geraldine A. Ferraro of New York to be his running mate; Ferraro was the first woman to run for vice president on a major-party ticket.
In 1988, Democratic presidential candidate Michael S. Dukakis tapped Sen. Lloyd Bentsen of Texas as his running mate.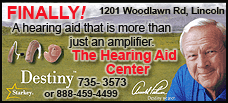 In 1993, some 200 people were killed when an earthquake measuring magnitude 7.8 struck northern Japan and triggered a tsunami.
Ten years ago: In Ballymoney, Northern Ireland, three young brothers who had been asleep in their beds burned to death in a sectarian attack. France beat Brazil 3-0 for its first World Cup soccer championship.