"Up to now we have seen nothing from the government," Sheik Ayad Abdul-Jabar al-Jabouri, wearing traditional headdress and robe, said with more than a hint of disdain for the Shiite-dominated leadership in the capital.
The central government has made limited strides in recent months. But its ability to show ordinary Iraqis - regardless of sect or ethnicity - that it can make political accommodations and act in their common behalf is in doubt. Creating that opportunity for normalcy was the main strategic aim behind the additional U.S. forces that President Bush sent to Iraq in 2007 as violence was peaking.
The last of the five Army brigades as part of that increase is departing Iraq this month. Most indications are that the momentum the troops created toward sustainable security is growing, though not yet without risk of faltering.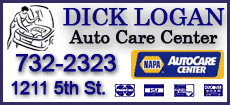 At this outpost southwest of the capital, al-Jabouri met on Friday with Maj. Gen. Jeffery Hammond, the top American commander for the Baghdad area. Hammond sees the current lull in fighting as an opportunity to press for more progress on the economic front. In the case of the Radwaniyah area, that means getting the Baghdad government to approve money for key water projects.
"We'll fix it," Hammond told the sheik, after hearing his complaints that the government is sitting on well-conceived U.S.-led projects to repair four water treatment plants and improve two irrigation canals.
Before al-Jabouri arrived, Hammond told a group of officers from the 4th Battalion, 64th Armor Regiment, who operate from this small, remote outpost, that they cannot afford to relax and think they have won the war. It is time to press even harder, he said, to get Iraqis back to work and on a path of reconciliation.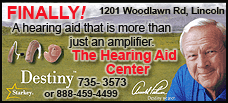 "We're in a race," Hammond said.
Highlighting an issue that poses risk for sustaining the recent security gains, al-Jabouri complained bitterly to Hammond about Baghdad's refusal to permit Sunni volunteers - called the "Sons of Iraq" by the Americans - to join either the Iraqi army or police. There are about 1,300 in this area; they are paid under American contracts to temporarily provide security in their neighborhoods.
Across Iraq, these mostly Sunni volunteers number just over 100,000, according to the U.S. military.
Al-Jabouri told Hammond in great detail about his personal interventions in Baghdad to break the logjam.
"I wanted to show how frustrated we are," he told the general, speaking through a U.S. military interpreter.