Surfers and swimmers remained in the water despite reports of stronger surf and rip currents along the southern coast.
"I'm not concerned at all," said John Wilson, a native of Winston-Salem, North Carolina, who was vacationing in the capital of the wealthy British territory. "If you're going to be on an island during a hurricane, the best thing is to be in a hotel with a nice minibar. And I'm on the second floor, so the waves won't hit me!"
About 5 a.m. Friday, Bertha's center was about 225 miles southeast of Bermuda. Forecasters said tropical storm conditions are possible in Bermuda by late Saturday night.
Bertha had maximum sustained winds of about 90 mph with some higher gusting. It was traveling north-northwest at about 5 mph.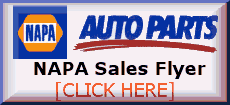 The storm was expected to pass well east of Bermuda, although any inclination toward the west would create stronger winds. Bermuda will likely receive up to 2 inches of rain in the next two days.
"We're on tropical storm watch, but not hurricane watch and that's a plus," said 47-year-old Joanne Cook from New Jersey. "I'll take that."
She said Bertha had only brought bothersome things like large amounts of jellyfish and lionfish.
Dan Karon, 67, from Windsor, Ontario, avoided the water because he felt the riptide was too strong.