U.S. District Judge David Lawson of Detroit ruled Thursday the agency had acted "arbitrarily and capriciously" in 2005 by giving Savoy Energy LP of Traverse City a permit to drill an exploratory well near the Au Sable River's south branch.
The proposed wellhead would be located in the Huron-Manistee National Forest about three-tenths of a mile from the Mason Tract, a 4,679-acre wilderness area prized by anglers and other outdoor recreationists.
Forest supervisor Leanne Marten said when approving Savoy's application that the project wouldn't significantly harm the environment and the company would be required to keep noise to a minimum.
But the judge ruled the Forest Service didn't consider how degrading the area could harm tourism, and said the agency did a "woefully inadequate" job of evaluating how the drilling might affect the Kirtland's warbler, an endangered songbird that nests in the area.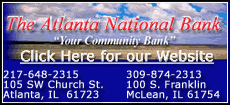 Two environmental groups, the Sierra Club and Anglers of the Au Sable, sued the government to halt the drilling. Joining the suit was Tim Mason, whose grandfather, auto executive George Mason, donated the original 1,200 acres to the state upon his death in 1954 and asked that it be maintained as wilderness.
"The ruling supports what my grandfather's vision was. It's a victory," said Mason, a Woodstock, Ill., businessman.
Huron-Manistee spokesman Ken Arbogast referred a request for comment to the U.S. Department of Justice, which represented the Forest Service in court. Andrew Ames, a spokesman for the department, said its attorneys were studying Lawson's ruling and had not decided whether to appeal.
A message seeking comment was left with Savoy.