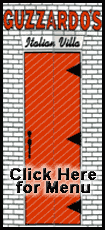 Boston-based CDS Business Mapping, an online hazard mapping firm, said the rankings are based on RiskMeter Online's Tornado Model, which predicts the severity of tornadoes for any location in the United States.

According to RiskMeter, these cities made the top 10:
Rural northeast Denver, Colo.

Houston, Texas

Miami, Fla.

Hollywood, Fla.

Tampa, Fla.

Lincoln, Ill.

Lakeland, Fla.

Little Rock, Ark.

Cape Coral, Fla.

Okalahoma City, Okla.
The company cited National Oceanic and Atmospheric Administration figures revealing that the United States, in an average year, experiences 1,200 tornadoes, which kill 55, injure 1,500 and cause more than $400 million in damage.
CDC advised that their findings were based on data from 1990-2007. They didn't use earlier data in their findings, stating that previous to 1990, tornadoes often were underreported.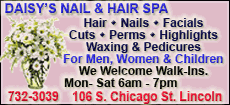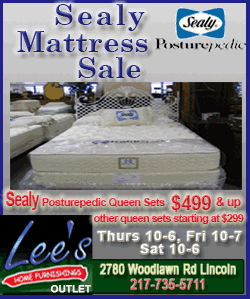 "We're guessing that the methodology was changed from visually reporting to remote sensing (i.e., radar or the like). In virtually all years prior to 1990, the number of tornadoes was significantly lower," CDS said, noting that reported tornadoes have increased 50 percent since 1989.
The report did not explain if our area, being the home to a state-of-the-art Doppler radar facility, made for more reported minor twisters than other remote areas or areas without the sophisticated tracking devices we have available.
CDS concluded that the areas with the most tornadoes do not necessarily have the strongest tornadoes, and while most strong tornadoes occurred in the Midwest, it was Florida that ranked with the highest frequency of twisters.
[News release and LDN]