Tourism kiosk just the beginning as community approaches Abe's bicentennial

Send a link to a friend
[July 12, 2008] The new, always-on-duty kiosk on the square is the first component of a multiphase project to enhance the experience of visitors to our historic county for the Abraham Lincoln Bicentennial celebration.
A second phase of the project will be the installation of new signage throughout our community before the end of the year, with interactive capabilities shortly after that. Wanda Lee Rohlfs, director of Main Street Lincoln, explained that these are more than just signs.

At each of the 43 historically significant or interpretive locations, a sign explaining the event and a cell phone number with a specific extension number will be shown. Callers can call this number and listen to a scripted dialogue between two people who will relate the experience as if they were present at the time of the event. This entertaining but also informational dialogue will help visitors as well as local residents gain a much better appreciation for our community's heritage.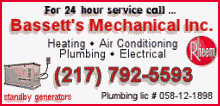 Another important part of this project will be the Oct. 16 re-enactment of Lincoln's 1858 speech on the Logan County Courthouse grounds. This speech drew 5,000 people to the square to listen to a favorite Illinois son who was about to run for the presidency. Coupled with this event will be the unveiling of a painting by Jennifer Boeke depicting Lincoln during this speech. The unveiling of the artwork will be at the Lincoln Heritage Museum on the Lincoln College campus.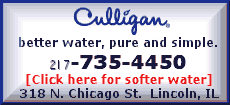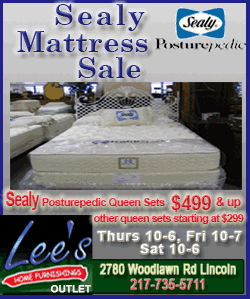 The last part of the project deals with an extensive brochure that not only tells visitors about our historic sites but gives GPS coordinates for each location to help modern travelers find them with ease. The brochure is expected to be available before Abe has to blow out the 200 candles on his birthday cake on Feb. 12, 2009.
These projects were made possible by a grant from the Illinois Abraham Lincoln Bicentennial Commission as well as contributions from area tourism organizations, local businesses and individuals.
[By MIKE FAK]
For more information