Prosecutors say the five, along with three other defendants, wanted to kill hundreds of passengers with bombs concealed in soft drink bottles as their flights crossed the Atlantic Ocean or passed over North American cities.
Prosecutors say they were close to carrying out their plan when they were arrested in August 2006 and that they had created "martyrdom" videos to be shown after the suicide-bombings were carried out.
The alleged plan's unraveling quickly led to tough new restrictions on the amount of liquids and gels airline passengers could take in their carry-on luggage -- restrictions which remain in place.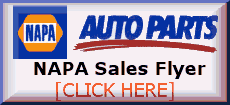 Three of the men -- Abdulla Ahmed Ali, 27, Assad Sarwar, 28, and Tanvir Hussain, 27 -- admitted they planned to set off bombs, just not aboard planes bound from London's Heathrow to North America, the jury was told.
They and two other defendants -- Ibrahim Savant, 27, and Umar Islam, 30 -- have also admitted to "conspiring to cause a public nuisance" by publishing videos threatening suicide bomb attacks.
Ali and Sarwar told the court they were assembling the weapons as part of a publicity stunt to promote an anti-Western documentary which would feature the videos. Ali said he hoped a small, non-fatal, bombing -- at Britain's Houses of Parliament, at an oil refinery, or at an airport -- would jolt Londoners and draw attention to his movie.
"We did not want to kill or injure anyone," Ali told Woolwich Crown Court in southeast London last month. He added that he wanted to set off something "that would be considered serious and credible, something to generate that mass media attention."