McCain, a Vietnam War veteran, has chided Obama for the dearth of time he has spent in the region, failing to meet with Gen. David Petraeus, the top U.S. commander in Iraq, and not holding a congressional oversight hearing on U.S. security matters.
Asked about such criticism, Obama said: "John McCain has been in Congress 25 years, no doubt about that. If this is a longevity measure, then John McCain wins. On the other hand, before we went into Iraq, I knew the difference between Shia and Sunni."
That was a dig at the Arizona senator, who once confused the majority and minority ethnic groups in Iraq.
Obama also said that "on the big strategic issues that are at stake," there's no case where he "has been proven wrong."
The McCain campaign pounced on the comments.
"If Barack Obama believes that visiting Iraq and meeting with commanders will not give him any new perspective, then we can only assume he's going just to smile for the cameras," said spokesman Tucker Bounds.
McCain has said that an August 2003 visit to Iraq -- just five months after U.S. forces invaded -- convinced him of the need to change strategy following the fall of Baghdad. And he has said that a December 2006 visit persuaded him to support a surge of additional U.S. forces to reduce violence and stabilize key regions.
McCain also said throughout the primary campaign he would rather lose the election over his position than lose the war -- and today argues his adherence to principle shows he puts country above himself. He has suggested Obama is adhering blindly to an antiwar position for political gain.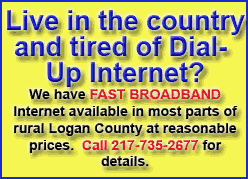 Obama opened his news conference with a tribute to the soldiers, who were killed in a raid by militants in eastern Kunar province, the deadliest single attack for the U.S. since June 2005. Fourteen more U.S. troops were injured.
"The main thing I want to communicate is that our thoughts and prayers go out to the families of these extraordinary heroes," Obama said. "And we need to make sure that we're providing them with every bit of support that we can."
The Illinois senator has called for redeploying U.S. forces from Iraq to Afghanistan, a point he underscored Sunday.
"Part of the job of the next president is to look at our overall strategic landscape and make certain that we are using the most precious resources we have -- which is the extraordinary young men and women in uniform -- in a way that maximizes American security, and that's not something I believe that we've done over the last several years," he said.