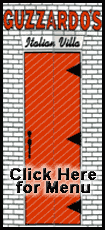 The assault was launched at about 4:30 a.m. Sunday in the village of Wanat in the mountainous northeatern province of Kunar near the Pakistan border. The attack came from multiple sides, with insurgents firing from homes and a mosque.
It was a "concerted attempt" to overrun the small base that was built only about three days ago, said an official with NATO's International Security Assistance Force. The official who spoke on condition of anonymity because he wasn't authorized to release the information.
The insurgent force was described as being in the "low three figures," meaning low hundreds, the official said.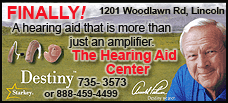 An unknown number of militants got inside the outpost, the reason the fighters were able to inflict such high casualties, a second military official, who also spoke on condition of anonymity, said.
After the breach, U.S. troops pushed back against the invading militants, and attack helicopters swooped in. The second official said more than 40 insurgents were killed in the fighting. Fifteen U.S. soldiers also were wounded.
U.S. officials say militant attacks in Afghanistan are becoming more complex, intense and better coordinated than a year ago. Monthly death tolls of U.S. and NATO troops in Afghanistan surpassed U.S. military deaths in Iraq in May and June. And last Monday, a suicide bomber attacked the Indian Embassy in Kabul, killing 58 people in the deadliest attack in the Afghan capital since 2001.
U.S. officials are considering drawing down additional forces from Iraq in coming months, in part because of less violence in Iraq and the need for additional U.S. troops in Afghanistan. U.S. officials have said they need at least three more brigades in Afghanistan -- or more than 10,000 troops.
NATO confirmed nine of its soldiers had been killed and 15 wounded. A Western official said the nine dead were Americans, speaking on condition of anonymity because he was not authorized to release the troops' nationalities. Four Afghan soldiers also were wounded, NATO said.
The attack was the deadliest for U.S. troops in Afghanistan since June 2005, when 16 American troops were killed -- also in Kunar province -- when their helicopter was shot down by a rocket-propelled grenade.
The latest assault came at a time of rising violence in Afghanistan. Also on Sunday, a suicide bomber targeting a police patrol killed 24 people, including 19 civilians, while U.S. coalition and Afghan soldiers killed 40 militants elsewhere in the south.