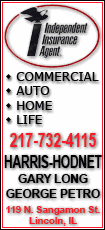 Clinton's wife, Hillary Rodham Clinton, battled for the Democratic nomination into June with fellow Democrat Barack Obama, son of a white mother and black father.
But this achievement was overshadowed by a growing distance between Americans, said Clinton.
"Underneath this apparent accommodation to our diversity, we are in fact hunkering down in communities of like-mindedness, and it affects our ability to manage difference," Clinton said.
Clinton developed his 44-minute speech from themes he said he drew from a new book, "The Big Sort," by Bill Bishop.
He cited statistics compiled by Bishop that found that in the 1976 presidential election, only 20 percent of the nation's counties voted for Jimmy Carter or President Ford by more than a 20 percent margin.
By contrast, 48 percent of the nation's counties in 2004 voted for John Kerry or President Bush by more than 20 points, Clinton said.
"We were sorting ourselves out by choosing to live with people that we agree with," Clinton said.
Clinton has often meshed big picture admonitions with new books whose ideas he admires. He drew similar conclusions in 2000 following the publication of Robert Putnam's "Bowling Alone," on the decline of civic engagement in the United States.
Among the approximately two dozen active governors in attendance Saturday were some of the 11 who backed Obama over Hillary Rodham Clinton.
Gov. Timothy Kaine of Virginia said he wasn't worried about how President Clinton might view his support for Obama.