The United States Department of Agriculture has granted the governor's request to designate 74 Illinois counties as natural disaster areas. The designation qualifies farmers in those counties and 17 contiguous counties for USDA assistance, including low-interest emergency loans.

"High grain prices will help offset production losses for those farmers who were fortunate enough to get their crops in the ground after their fields dried out, but thousands of acres across Illinois were unsalvageable," Blagojevich said. "The loans that this declaration triggers will help those farmers who weren't able to plant a crop. They can be used not only to pay production costs, but also to refinance existing debt and cover essential family living expenses."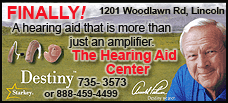 The January-through-June period this year is the wettest on record in Illinois. Precipitation, which has been above average every month, totaled 27.7 inches the first half of the year, or 8.3 inches above average. Only 1998 started out with comparable precipitation, with 27.2 inches.
According to USDA's June Acreage Report, 1.3 million acres of Illinois corn and soybeans were flooded. That figure represents about 6 percent of the total planted acreage in the state. Some flooded fields likely were replanted. USDA currently is surveying farmers and will publish updated statistics in its August Crop Report.
The 74 counties declared as primary disaster areas are:
Adams

Alexander

Bond

Brown

Calhoun

Carroll

Cass

Champaign

Christian

Clark

Clay

Clinton

Coles

Crawford

Cumberland

DeWitt

Douglas

Edgar

Edwards

Effingham

Fayette

Ford

Franklin

Fulton

Gallatin

Greene

Hamilton

Hancock

Hardin

Henderson

Henry

Iroquois

Jasper

Jefferson

Jersey

Jo Daviess

Johnson

Lawrence

Lee

Logan

Macon

Madison

Marion

Mason

Massac

McDonough

McLean

Menard

Monroe

Montgomery

Morgan

Moultrie

Perry

Piatt

Pike

Pope

Pulaski

Randolph

Richland

Rock Island

Saline

Sangamon

Schuyler

Scott

St. Clair

Stephenson

Union

Vermilion

Wabash

Washington

Wayne

White

Whiteside

Williamson
The 17 contiguous counties approved for disaster assistance are:
Bureau

DeKalb

Jackson

Kankakee

Knox

LaSalle

Livingston

Macoupin

Mercer

Ogle

Peoria

Shelby

Stark

Tazewell

Warren

Winnebago

Woodford
USDA was unable to immediately determine production losses in Boone, Cook, Lake, McHenry, and Will counties. A decision on their eligibility for assistance will be made after the fall harvest.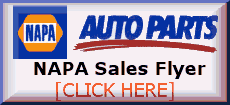 Farmers who believe they may qualify for disaster assistance should contact their county Farm Service Agency office. Staff in county Farm Service Agency offices can verify whether producers have crops that are eligible for emergency funds. Applications are considered on a case-by-case basis, taking into account the extent of losses, security available and applicant's repayment ability.
[Text from file received from the Illinois Office of Communication and Information]