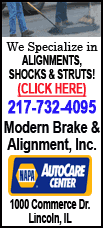 McDonald's and Burger King were among the chains that unveiled new menu boards Friday at scores of locations throughout the city, taking calorie information that had long been available on Web sites and tray liners and putting it front-and-center above the cash register.
The new rules are part of an anti-obesity campaign that has also included a recent citywide ban on artificial trans fats in restaurant food. The regulation was first passed in 2006 but was redrafted after a court battle struck down the original version.
The calorie posting rule took effect in May, but legal action delayed enforcement until now. Starting Saturday, chains big enough to fall under the rule will face penalties of up to $2,000 per store for not disclosing calorie information in a prominent spot on their menus, preferably next to the price.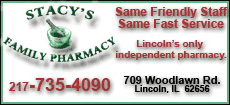 On Friday, the numbers at some restaurants could be hard to read, and many places only offered calorie counts for a few top-selling items. A few chains still appeared to be ignoring the rule, perhaps holding out hope that a court would block the plan, the first of its kind in any U.S. city. An industry lawsuit is pending.
Cathy Nonas, director of the health department's physical activity and nutrition program, said some delayed posting the data because they were afraid customers might change their eating habits.
"We want to help people make an informed decision at the time of purchasing," she said. "Obviously, we have an epidemic of obesity across the nation, and New York City is no different."
Other chains, including Starbucks, Dunkin' Donuts and Wendy's have been phasing in calorie information, store by store, for several months - surprising some patrons who never realized that a single jelly doughnut has 270 calories, or that a grande mint mocha chip frappuccino with whipped cream packs a bigger caloric punch than a double cheeseburger.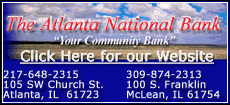 Dietary guidelines for adults recommend about 2,000 calories a day, depending on age, gender and activity.
Still, some customers grabbing burgers, fries and shakes this week seemed not to notice the new columns of calorie data.
Audrey and Kevin Carroll, visiting from Toronto, didn't see that the box of treats they grabbed for the kids at Cinnabon on their way out of town contained a whopping 850 calories per bun.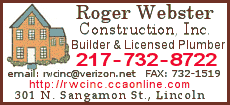 "That's why they call it fast food," said their traveling companion, Cynthia Kaufman, of New York's Long Island. "It's New York. If it's loud, and noisy, and you're in a hurry, and the kids are crying, who is going to stop and read the calories?"
To date, the lack of enforcement of the calorie-posting rules had meant haphazard compliance, and it remained unclear Friday how many of the estimated 2,500 covered restaurants would meet the deadline.
A few restaurants appeared to be caught completely off guard by the calorie rules, especially the homegrown fast-food chains that pepper New York City's outer boroughs.