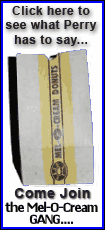 Dalpoas said that he was present "simply to give a status report on our planning."

"I'm not here seeking any action or for an endorsement from the council," Dalpoas said. "What we are proposing to do is construct a new hospital."

About the construction of a new building, he said, "This project is about much more than bricks and mortar. This project is about mission and preserving our charitable mission for the next generation."

Dalpoas then recalled the main historical changes of the hospital and the medical needs it serves today.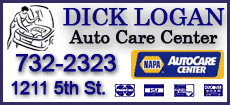 Dalpoas' comments:
Through its 105 years the hospital has been an important part of the economic, social and spiritual fabric of these great communities of Lincoln and Logan County.
It dates back to the turn of the 20th century when community leaders desiring nothing more than to treat the sick and heal the injured decided to take bold action. They marshaled in the courage, and will, and community resources to build a brand-new hospital.
In 1902 the Deaconess Home and Hospital was built at the corner of Seventh and Walnut streets.
By the early 1950s procedures advanced and the number of patients served increased, changing the medical landscape dramatically, Dalpoas said.
Community leaders again rallied, and in 1954 ALMH opened its doors. In recent years the hospital has been recognized by state and national agencies for its treatment of patients and overall performance.
Once again the landscape has changed. Conditions that would have required a seven- to 10-day stay now can be performed in a couple of hours on an outpatient basis, he said.
When new, the hospital had an average daily census of over 100 inpatients, and few if any outpatient procedures were performed.
Today we perform over 160 outpatient procedures every day. That's more than 58,000 outpatient visits every year and it's growing. That number is expected to reach 60,000 next year.
Again community leaders such as chairman of the hospital board Dave Campbell (who was present) are prepared to take the same bold action and make an unprecedented investment in our city. We are prepared to build a new hospital that is designed not only to meet the need of today's patient, but tomorrow's.
This decision did not happen overnight, he said. Over the course of five-plus years, the management of the hospital and the board of directors engaged outside experts to conduct a master site plan. In 2005 four options were reviewed and measured against the needs of the community. The board of directors listened to focus groups and took into account over 700 community surveys, and determined that the best approach to serve outpatients and maintain the charitable mission would be to construct a new hospital.
(--End comments)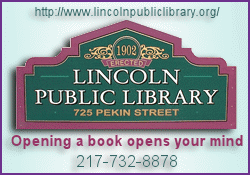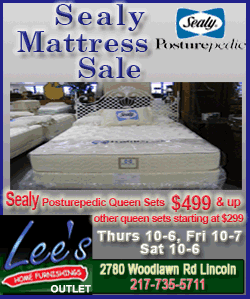 Dalpoas then asked for questions from the council.
Q: Mayor Beth Davis-Kavelman asked what would become of the current building.
Dalpoas: Our strong desire and clear intent is to find an alternate use for the building.
He could not say what that use would be, but emphasized that they would not just walk away and leave it boarded up. "We have too much civic pride, we value our community too much and clearly recognize the detriment that such a large building vacated would have on our community," he said.
Q: Mayor Davis-Kavelman also asked if it would change the number of patients who are transferred elsewhere for treatment.
Dalpoas: That would remain the same. We would still want to transfer patients to a higher level of care when it is outside our scope. That's in the absolute best interest of the patients we serve.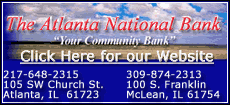 Q: Alderwoman Marty Neitzel recalled a meeting she attended where it was described that to keep up with new technology the hospital would need some major electrical changes. She questioned the condition of the building's electrical, heat and air conditioning, if it were to be used by someone else.
Dalpoas: It would depend on who would be interested in it.
Q: Alderwoman Wanda Lee Rohlfs asked if the change of focus from inpatient to outpatient changes the mission of the hospital.
Dalpoas: Our mission wouldn't change. Our mission is to maintain, restore and improve the health of the people in our communities we serve. The patients we serve have gone from predominantly inpatient to predominantly outpatient.
What I can assure you is that every patient who receives care at our current hospital would have access to an advanced-level care in the new hospital, including emergency, surgical, diagnostic, obstetric, general medicine, pediatric, intensive and same-day patient care, he said.
Alderwoman Melody Anderson observed that the change in facilities has occurred about every 50 years and wondered how and if the current plans would possibly keep more up-to-date in the future.
Dalpoas: Health care constantly changes. The almost 58-acre site would be a help to have in the future.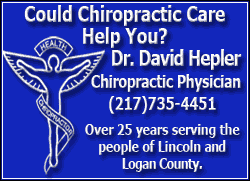 When Alderwoman Jonie Tibbs asked how big the building would be, Dalpoas said that he was not ready to address specifics such as this. It is too early in the planning phase. He agreed with Neitzel, who had questioned and suggested that it was about the shift to serve more outpatients, and the new building would meet that need better.
Alderman Buzz Busby commented that a good school system, financial institutions and an up-to-date hospital are important to a community. "I endorse this new hospital," he said. "I go there every month, and they're cramped for room for outpatient services. I think it will actually add to the growth of the city."
The hospital has plans for a new $40 million building that would be built on an 8-acre campus west of Business 55, between Woodlawn Road and Fifth Street Road.
[By JAN YOUNGQUIST]
Related information