LCHS announces school opening dates

Send a link to a friend
[July 24, 2008] The first official day of classes at Lincoln Community High School will be Aug. 28. Students are to report to their first-period classes at 8 a.m. and school will dismiss at 3:12 p.m. Buses will run their routes according to the regular bus schedule.
Note: No student living within 1 1/2 miles of the high school will be provided with bus transportation.

All students are to register and pay their fees in the school cafeteria according to the following schedule:

Monday, Aug. 11
Freshmen, 9 a.m.-noon

Seniors, 1-3 p.m.
Tuesday, Aug. 12
Sophomores, 9 a.m.-noon

Juniors, 1-3 p.m.
Wednesday, Aug. 13
Open registration, 1-3 p.m. and 5-7 p.m.
Note: Students not able to register at their scheduled time are to register on Aug. 13 from 1 to 3 p.m. or 5 to 7 p.m.
Registration fees for the 2008-2009 school year are as follows:
Freshmen, $86.50

Sophomores with driver's education, $124.50

Juniors, $74.50

Seniors, $74.50

Band students must pay an $8 fee for uniform cleaning.

Health occupation students must pay an additional $80.

Driver's education students must pay an additional $50.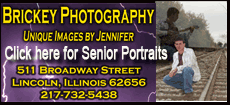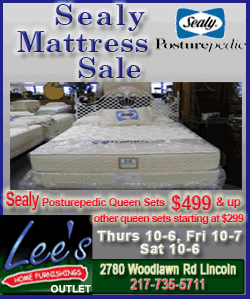 Students may pay their fees by Visa or MasterCard.
Individuals requesting a textbook fee exemption must present a letter from the Public Aid office as proof that they are a public aid recipient.
As a service, LCHS will have student accident insurance forms available. Materials may be picked up at registration. Student athletes are reminded that they must have medical insurance coverage or fill out a proof-of-insurance waiver form prior to beginning practice.
Student lunch prices for the 2008-2009 school year will be $2. Lunches will be served beginning on Aug. 28. Breakfast will also be served every day for $1.20. Parents are encouraged to deposit money to cafeteria accounts by the month.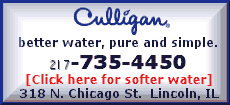 Senior reserved parking will be assigned on a first-come, first-served basis. Seniors who met or exceeded all criteria on the Prairie State Achievement Examination taken during the spring of their junior year will have their $25 parking fee waived when test scores are received. All other freshmen, sophomores, juniors and seniors will pay $25 to park in the LCHS parking lot.
Graduation will be May 30, 2009.
[Text from file received from LCHS]