Waugh has one full-time employee, his 18-year-old nephew, Zachary Moseley. "My nephew helped me realize how much kids need something to do," Waugh said. "They really do need something interesting to do to help pass the time and eliminate their chances of getting in trouble."

Waugh plans to eventually see this Mulligan's & More turn into a sports complex offering a full variety of sporting activities for kids of all ages.

Adults are included in the plans for fun too. This fall there will be an adult softball league. It begins later in August and lasts until October. Sign-up for that league runs until Aug. 12.

There is potential of a kids

' summer league beginning next summer. In addition to softball, Waugh will be starting up children's pool and dart leagues for the winter months.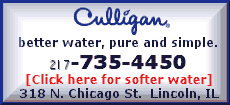 Another service to kids and adults are the group rates offered for organizations and clubs.
On Tuesday evening, Lincoln Cub Scout Pack 111 was able to come and enjoy mini-golf at just $2 a person, parents included. If they wanted a second round of golf, parents' prices went up to just $3 and kids stayed at the $2 price. The pack paid for everyone's first round. Batting cage tokens were just 50 cents, and families were also allowed to bring their own food and grilling supplies to have their own picnic on the patio, eliminating the cost it would have been to buy all of the food and snacks from Waugh's food counter.
"I want to be able to provide a safe, fun evening for the group, without them having to pay a fortune," says Waugh.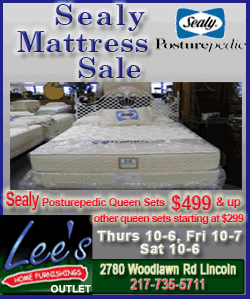 On other nights, the cost for the average family of four to play 18 holes is just under $20. If you want to stick it out for a second round, the cost per player goes down. And the food counter offers full meal options with pizza, hot dogs, chips, beverages and even ice cream, all at a reasonable cost.
Other events planned include "October-fest," which will take place Oct. 4-5 this year. There will be a carnival, a car show and a variety of bands to enjoy, all while still having the opportunity to play a little golf or test your swing in the batting cages. Waugh is still looking for any vendors that would be interested in participating in this fun-filled weekend.
Mulligan's hours:
Closed on Mondays for private parties.

Tuesday-Thursday: 2-9 p.m.

Friday: 2-11 p.m.

Saturday: 10 a.m.-11 p.m.

Sunday: noon-8 p.m.
For more information, you can visit http://mulligansnmore.20m.com/. To contact Waugh, call 732-9700 or e-mail him at mulligans_more@comcast.net.
[By JANELL WOOLARD]