Some experts called the finding surprising, noting that most childhood diagnoses traditionally occur by age 11.
The study didn't investigate why the increase in one age group was so much higher than the other. It found the percentage of older children diagnosed with ADHD has been rising by 4 percent each year.
Some experts say the increase may reflect that doctors are increasingly considering the possibility of ADHD in older kids who have concentration problems -- a trend that coincides with the marketing of ADHD medications to teens and adults.
The finding may also reflect the misuse of Ritalin and other ADHD medications in that age group as study aides and recreational stimulants, some experts speculated.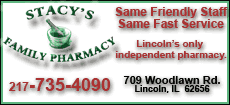 "There are people out there being treated for ADHD that probably don't meet the diagnostic criteria," said Scott Kollins, director of Duke University Medical Center's ADHD Program.
Attention deficit hyperactivity disorder -- characterized by impulsiveness, hyperactivity and inability to focus attention -- is a behavioral and learning problem that usually appears in children by age 7.
The problem often is identified in school, and most children are diagnosed by age 11. The Centers for Disease Control and Prevention estimates that more than 4.4 million U.S. children have been diagnosed with ADHD by medical professionals.
The new study draws its results from an annual survey of 35,000 to 40,000 U.S. households, in which government researchers go door-to-door to conduct interviews. In households with children, parents are asked if a doctor or health professional had ever told them that their child had ADHD or attention deficit disorder, ADD.
The study's findings cover 1997 through 2006.
In each of those years, nearly 50 million children fell into the 6-to-17 age range, the study estimates. Roughly 4 million of them were given an ADHD or ADD diagnosis, the study estimates.