Interests peak in Lincoln mayoral race

Send a link to a friend
[July 24, 2008] Right now, midsummer in July, next spring might seem a long way off. But there are some people in our community who are pondering a job that begins on May 1, 2009. Candidates are now considering whether they will participate in the Lincoln mayoral race.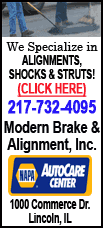 Current two-term Mayor Beth Davis-Kavelman has already expressed her intentions of running again. A citizen who would be new to the government scene, Mike Thornton, has also expressed interest in the seat. And, it is expected that county board member Pat O'Neill's press conference scheduled for this afternoon is to express his intent on seeking the office.

Also pondering a bid is 15-year Logan County Board veteran Dick Logan. Logan is deciding if life after politics should in fact be more politics. The 62-year-old District 2 board member lost a re-election bid this spring to political newcomer Jan Schumacher. The county board seats change on Dec. 1.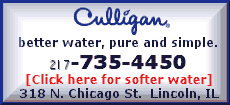 Logan, who is chairman of the county board for a rare second term, states he at first decided his political career was over after his defeat. "I have had so many people come up to me and ask me if I was going to run for mayor that I believe I have to give the idea some serious thought."
He says that he doesn't carry any grudges or have any personal problem with the current Lincoln mayor. "I would just do some things differently than she does," he said. "I also understand the workings of county government, and I can bring that perspective into city government. I believe it is essential that the city and county work together as much as possible for the benefit of everyone in the community."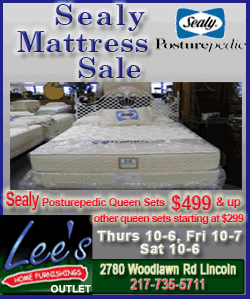 Logan's current plans are to actively put out feelers to area businesses and individuals to determine if his name should be added to the Republican mayoral primary election, which more than likely will be this February.
"If as many people vote for me as have asked me if I will run, or that I should run, then I have a good chance of winning," he said and smiled. "But I want to get a better handle on what the people of this community want in their next mayor, and I want to see what they think of my ideas for change, in the event I am elected."
In the event that four or more candidates do file for the office, a primary election will be held on Feb. 24.
[LDN]