But the price gains were limited by the concerns that flagging fuel demand did not justify the recent high prices.
Light, sweet crude for September delivery rose 68 cents to $126.17 a barrel in electronic trading on the New York Mercantile Exchange by midday in Europe. The contract rose $1.05 to settle at $125.49 a barrel on Thursday.
Oil prices fell sharply on Wednesday, tumbling $3.98 to settle at $124.44 a barrel, its lowest finish since June 4. Crude has fallen in six of the past eight sessions, and now sits nearly 15 percent below its peak above $147 a barrel earlier this month.
In London, September Brent crude rose 86 cents to $127.30 a barrel on the ICE Futures exchange.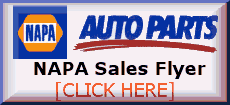 "The reality is that the fall of US$20 per barrel has been fast and furious and really the fundamentals of the market that drove pricing to above $145 really have not changed," said Victor Shum, an energy analyst with consulting firm Purvin & Gertz in Singapore. "Some market participants simply view this as a 'buy' opportunity."
Investors' short covering -- buying back rising securities which they had sold on speculation prices would fall -- was another factor behind the rebound, Shum said.
The U.S. dollar was weaker against the euro and the Japanese yen on Friday, after a U.S. real estate trade group reported that sales of existing homes dropped nationwide by 2.6 percent in June, more than double the decline that had been expected.
As a result, the inventory of unsold homes in the United States inched up to 4.49 million units, representing an 11.1 month supply at the June sales pace, the second-highest level in the past 24 years.
At midday in Europe, the euro was up to $1.5737 from $1.5679 late Thursday in New York, while the dollar fell to 107.13 Japanese yen from 107.29 yen in the previous session.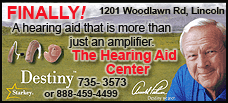 Investors turn to oil and other commodities as a safeguard against inflation and a weaker U.S. dollar. When the dollar strengthens, it usually has a bearish effect on oil prices.
The rebound in crude prices, however, remained limited by concerns about demand destruction.
"U.S. oil consumption is down on the levels of a year ago and I think there is evidence of some adjustments in response to the high level of oil prices," said David Moore, a commodity strategist with Commonwealth Bank of Australia in Sydney.