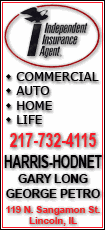 Early registration for the YMCA Before and After School program begins July 30 and continues through Aug. 12 at a discounted rate. Registration rates increase after Aug. 12. Information on tuition rates and program fees is now available. Call or visit the YMCA to receive a pamphlet on this program.

The YMCA still has art camp opportunities available this summer. Come in and register for the Aug. 4-8 Summer Art Camp. "World Art Tour" is the theme for this camp. Students will learn about art and artists from around the world in a week full of fun. This program is for children entering first through sixth grade. The camp will be at the YMCA Activity Center, 719 Wyatt Ave.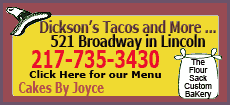 Lincoln Area YMCA is accepting applications for Preschool Play Center programs, which begin on Sept. 8. Programs offered are "Preschool Play Days" for children age 4-5 years, "Friends & Fun" for children 3-year-olds and "Toddler & Me" for ages 24-36 months. Program information is available at the Y office.
The YMCA will accept registrations for Y Youth Fall Soccer leagues until Aug. 25. Forms received after Aug. 25 will require a $10 fee increase. This program is for all children age 4 through eighth grade. Teams practice once a week, with games played Saturday mornings at the Lincoln Developmental Center soccer fields. The YMCA junior high travel team will also be starting very soon. The first game is Aug. 15, so if your fifth- to eighth-grader would like to take part in this competitive aspect of the Y soccer program, please contact the YMCA soon. Jim Xamis Ford Lincoln Mercury sponsors YMCA soccer.
Summer Field Trip Blast: The YMCA is offering single-day field trips for kids in first through fifth grade:
Aug. 5, third and fourth grade -- Splashdown Water Park, East Peoria

Aug. 7, fourth and fifth grade -- Forest Park Nature Center, Peoria

Aug. 12, first and second grade -- Splashdown Water Park, East Peoria
Participants must register one week prior to each field trip.
YMCA golf instructor Jacob Horton is at it again. Another session for the YMCA Golf Clinic is coming Aug. 4-7. Children entering kindergarten through eighth grade can improve their skills and learn new skills with the instructor's help. Spaces are limited, so reserve your child's spot today.
The Y is hosting a biking event, the YMCA Biking Blast, on Sept. 6 for families, novices and the cycling enthusiast. The Y will provide a five-mile course for families and novices. There will also be a 30-mile course for the advanced cyclist. Come out and join us for fun and fitness on Sept. 6.
Did you know that the Y offers physical education classes for your preschooler on Tuesdays and Wednesdays from 11 a.m. to noon? Preschool P.E. is a fun-filled program that will begin on Sept. 9. Each day, Nate Bossingham will lead calisthenics, fun gym games and teach character development to your children. Please register soon to reserve your child's place.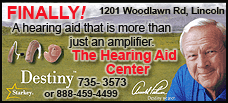 Gift certificates for any YMCA program are now available at the YMCA office. These make great gifts for any child! More information is available at the Y office.
For more details on YMCA programs and events, please contact the Lincoln Area YMCA at 735-3915; 604 Broadway St., Suite 1; or visit www.lincolnymca.org.
[Text from file received from Lincoln Area YMCA]