In Tokyo, the Nikkei 225 lost 1.5 percent to close at 13,159.45 points, and every major benchmark in the region closed down. In morning trading in Europe, Britain's FTSE 100 fell 0.48 percent to 5,287.30, Germany's DAX was down 1.21 percent at 6,274.39 and France's CAC 40 lost 1.53 percent at 4,258.24.
Throughout Asia, investors were distressed after Wall Street fell back into bear territory overnight, hit with more worries that decaying U.S. housing and credit markets will cause the world's largest economy -- a major importer of Asian-made goods -- to slow.
The International Monetary Fund added to some of those fears with a report saying that "a bottom for the (American) housing market is not visible." And Merrill Lynch's massive write-down, booked from selling off risky mortgage securities and hedging contracts, was yet more evidence of financial troubles.
There were also problems closer to home. Merrill's news came a day after Australia & New Zealand Banking Group Ltd., the country's fourth-largest bank, announced a 1.2 billion Australian dollars ($1.1 billion) provision charge for bad debts and other write-offs.
"The credit crunch is still biting," said Garry Evans, pan-Asian equity strategist with HSBC in Hong Kong. "That raises risk aversion and worries of a sharp slowdown in the U.S."
Hong Kong's blue-chip Hang Sang Index shed 1.9 percent to 22,258, posting its fourth straight day of losses. Indian and Taiwan measures tanked 4 and 3 percent, respectively. And Shanghai, South Korea, Australia markets were off just under 2 percent.
In Japan, the market swooned after Toyota said Monday that it was lowering its global vehicle sales plan for this year to 9.5 million vehicles -- down from 9.85 million -- as the sluggish North American market slows the Japanese automaker's momentum. Toyota fell 2.7 percent in Tuesday trade, with its rival Honda Motor Co. declining 2.2 percent.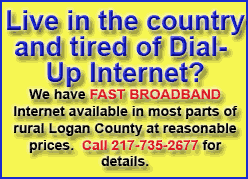 Investors in Japan largely stayed on the sidelines ahead of the release of earnings results from major Japanese companies during the week, analysts said.