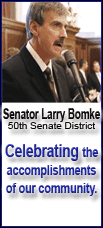 The Japanese electronics and entertainment company, which makes the Walkman player and the PlayStation 3 game machine, had recorded 66.46 billion yen in profit for the fiscal first quarter the previous year.
Price competition in its core electronics sector also led to Sony's worse-than-expected quarterly performance. Analysts surveyed by Thomson Financial had forecast a 52 billion yen ($486 million) profit.
Sony also lowered its full year profit forecast Tuesday to 240 billion yen ($2.24 billion) from an earlier 290 billion yen ($2.71 billion), blaming expected poor results at its Sony Ericsson mobile joint venture and a pessimistic outlook in electronics.
The results for the latest quarter were also hurt by the absence of a blockbuster like "Spider-Man 3," which lifted the performance of Sony's movie division in the same period a year earlier, according to the company.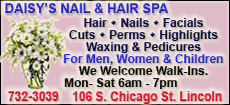 In a bit of bright news, the Tokyo-based manufacturer marked a continued recovery in its long struggling video game section, which was profitable in the latest quarter in contrast to losses the previous year.
Sony sold 1.56 million PlayStation 3 machines in April-June, more than double the 700,000 machines sold the same period a year ago. It kept unchanged its forecast for selling 10 million PS3 consoles the fiscal year through March 2009.
The PS3 has been struggling against the hit Wii from rival Nintendo Co. Sony said it has now sold a cumulative 14.4 million PS3 machines worldwide since it went on sale late 2006. Nintendo reports earnings Wednesday.
Sony's quarterly sales were just about unchanged at 1.979 trillion yen ($18.5 billion) compared with 1.977 trillion yen a year ago.
If currency rates had remained the same, sales would have jumped 8 percent on year, but the yen rose against the dollar by nearly 16 percent from the previous year, Sony said.