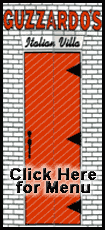 By midday in Europe, light, sweet crude for September delivery had risen 23 cents to $124.96 a barrel in electronic trading on the New York Mercantile Exchange. The contract rose $1.47 to settle at $124.73 a barrel on Monday.
Monday's attack in Nigeria targeted two pipelines believed to be owned by a unit of Royal Dutch Shell PLC and was the latest in a two-year campaign of attacks on the country's oil industry. Shell said a pipeline had been damaged in attacks and that some crude production had been shut down to prevent the oil from spilling into the environment.
The oil company said Tuesday it may not be able to fulfill some oil-export contracts in the wake of the damage. That means less oil will likely be shipped from Africa's biggest oil industry to global markets.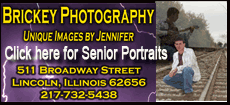 Shell, which is the country's largest oil supplier, didn't specify how much oil production was cut by the militant attack or how long repairs would take.
"The militant attacks on Shell's pipelines are certainly supportive of oil pricing," said Victor Shum, an energy analyst with consulting firm Purvin & Gertz in Singapore. "Shell has not divulged the extent of the disruption so it's unclear how serious the pipeline attack is and so the market is really only reacting modestly."
"These attacks have of course happened in the past and caused temporary disruptions and so that's what the market expects -- it's been factored in," Shum said.
The Movement for the Emancipation of the Niger Delta says it is acting to force the Nigerian federal government to send more oil-industry funds to the southern region, which produces all of Nigeria's crude oil but remains impoverished after decades of corrupt and wasteful governance.
Analysts at JBC Energy in Vienna, Austria, estimated the repeated attacks on country's oil installations, Nigeria's output had fallen to just below 1.9 million barrels a day from more than 2.4 million barrels a day in 2005.
Shum said the militant attacks in Nigeria are keeping oil prices from slipping further on concerns that high fuel prices have hurt demand in the U.S. -- the world's largest energy consumer -- amid increasing uncertainty over the global economy.