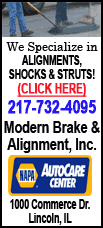 Just as significant is the marquee at the adjacent Weekends Furniture Outlet that says, "Sales help wanted."

The furniture store, owned and operated by Ed Medders and his wife, Denise, will be changing back to the previous name of Lee's Home Furnishings with regular daily hours in the near future.

The expansive 22,000-square-foot showroom is filled to capacity with reasonably priced, name-brand quality furniture just waiting for area buyers to discover. The interior of the huge store has everything from mattresses to bed sets, dining room ensembles to literally hundreds of couches, love seats, recliners, tables and shelving units. To have this selection in a community our size is remarkable and shows the faith the Medderses have in this area's economy.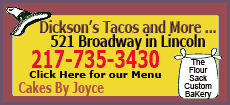 The Medderses are far from new to the furniture business. They started their retail experience 15 years ago on the Fifth Street curve with the Furniture Warehouse. Their current Lincoln location was opened 10 years ago and was named Lee's Home Furnishings after their then 5-year-old son. Ed has more experience in furniture than just an impressive 15 years of retailing, previously being a furniture sales rep before opening his first store in Lincoln.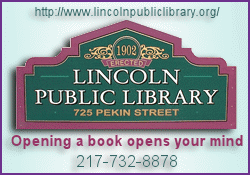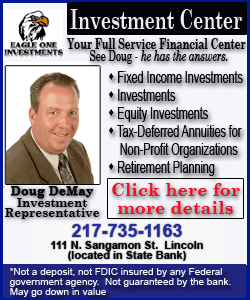 The couple also owns a store they opened in 2004 at 3230 Atlanta St. in Springfield. That store, tended on a daily basis by Ed, has an expansive 51,000 square feet of top-quality furniture, and business is going well at that location. Medders said that in the last three months his Springfield store has shown a modest increase in sales, and he hopes this consumer interest in the furniture lines he carries translates into the Lincoln location having success as well.
There is no sense of competition between the Medderses and Doug Shumard, their neighbor at the Sears store. They carry different goods, which means that they hope for each other's success and believe the two retailers with 30,000 square feet combined can help draw retail customers to both of their stores.
The furniture store's phone number is 735-5711, but it is recommended to make a personal visit to see just how many choices are available in home furnishings right in our own community. When the store's new daily hours are set, the LDN will post them for our readers.
[By MIKE FAK]