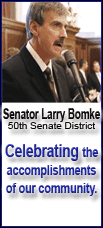 Merrill, which plans to issue new stock to raise $8.5 billion, said the latest write-downs are tied to additional losses on the sale of mortgage securities and other instruments. The disclosure in some ways appeared to be a setback for investors looking for financial companies large and small to put the credit crisis behind them.
Merrill's decision comes only weeks after the world's largest brokerage posted its fourth straight quarterly loss.
Dow Jones industrial average futures, which had been lower early Tuesday, rose 23, or 0.21 percent, to 11,159. Monday's 239-point decline put the blue chips back in bear market territory.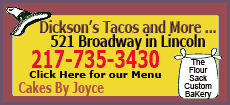 Standard & Poor's 500 index futures rose 2.00, or 0.16 percent, to 1,237.10, and the Nasdaq 100 index futures rose 4.25, or 0.23 percent, to 1,818.00.
Light, sweet crude fell 38 cents to $124.35 in premarket electronic trading on the New York Mercantile Exchange.
Bond prices fell after a rally Monday in which investors rushed to the safety of government debt. The yield on the benchmark 10-year Treasury note, which moves opposite its price, rose to 4.04 percent from 4.01 percent late Monday.
The dollar was mixed against other major currencies, while gold prices fell.
Quarterly earnings, which have generally come in somewhat better than Wall Street's low expectations, could help shape sentiment Tuesday. Investors will be awaiting quarterly results from names such as Northrop Grumman Corp. and United States Steel Corp.