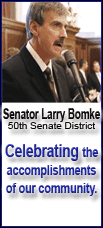 It's that time of the year again. The Logan County Fair officially opens Tuesday and there is so much to do and see that even Close Up can't tell you all about everything. What we suggest is you and your families make plans to visit the fair frequently. The prices are very reasonable with season tickets at the gate for only $10.00 and single admission adult tickets just $3.00. Car season parking is $5.00 and of course, children 12 and under get in free.
---

Carnival schedule
No fair visit would be complete without an amusement park and our fair has one of the best. Luehrs' Ideal Rides is back again and there are many important dates for the family to keep in mind.
Tuesday, July 31, the Carnival opens at 6:00 p.m. with "Bargain Night". All rides are $1.50 each or 16 for $20.00
Wednesday and Thursday July 30 and 31 are Ride-A Thon nights $18.00 per person and ride any ride as often as you want all night. The carnival opens at 6:00 p.m.
Friday, August 1st, the carnival opens at 6:00 p.m. for Buddy Night. when two people can ride for the price of one.
Saturday the carnival opens at 5:00 p.m.
Sunday is family day with the carnival opening at 2:00 p.m. with all rides taking one $1.50 ticket.
---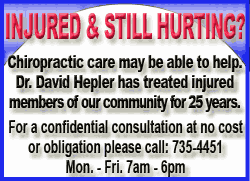 For those who have served
Free gate admission to this year's Logan County fair is being offered to all who have or are currently serving in our Nation's Armed Forces on Tuesday, July 29th. All of the armed forces veterans are asked to assemble at 6:30 p.m. in front of the grandstand for a photo.
After the picture, but prior to the queen pageant, the Logan County Inter-Veterans Council will provide the Color Guard for opening ceremonies at 7:15 for this year's fair. This year is the 6th year for the veteran's photograph and many veterans have mentioned that it is a prized possession.
---

And they're off
Here it comes right around the corner. What we are talking about is the Logan County Fair's harness racing Friday, August 1st, Saturday, August 2nd, and Sunday August 3rd. The races will be held at 1:00 p.m. each day.
This year's races will provide race goers with exciting colt and filly races. All three days of racing have a large combined purse. The Logan County Fair is also home to the Downtown Classic, held on Sunday, August 3rd, and remember the track at the fair is no stranger to the record books. The grandstand is free in the afternoon so come on out to the races and pick your favorites.
---

Now those are good beans
Cooks can showcase their famous chili recipes at the chili cook-off to be held on Saturday, August 2nd. Held in the Knights of Columbus Open Pavilion, you can expect many varied strategies and tastes as many different home made recipes vie for the honor of the fair's best chili.
There is more than bragging rights as the winner will receive a $200 cash reward. The competition will be co-directed again by Logan County Fair's own Dave Irwin along with Doug DeMay. Cooking starts Saturday at 8:00 a.m. with judging starting at 12:00 p.m. so come join the contestants for lunch and vote for your favorite chili.
---

Now this takes the cake
Cake bakers of all kinds can enter their cakes in the Logan County Fair Cake Classic. If you are not into baking yourself come on out and watch the contestants bake their cakes starting at noon on Sunday, August 3rd in the Blue Doors Exhibition Building. First prize will walk away with $50 and a brand new Kitchen Aid hand mixer.
After the classic is held, the cakes will be auctioned off with the proceeds going to the Logan County 4H. For rules and regulations on the cake bake off or any other event at the fair you can contact the Logan County Fair office at (217) 732-3311.
---
Got a good piece of news, information or something that we can all brag about? If you do, e-mail Mike and let us tell everyone about it. Plus you can win cash. Every submission, whether we use it or not, will get your name in the "Close Up" grab bag. At the end of the month we will draw a name and someone will get $25.00 just for dropping us an e-mail. If you wish, we will be happy to donate your winnings to the organization of your choice. You can contact Mike at mikefak@lincolndailynews.com.
[By MIKE FAK]