The authors blame soaring home use of prescription painkillers and other potent drugs, which 25 years ago were given mainly inside hospitals.
"The amount of medical supervision is going down and the amount of responsibility put on the patient's shoulders is going up," said lead author David P. Phillips of the University of California, San Diego.
The findings, based on nearly 50 million U.S. death certificates, are published in Monday's Archives of Internal Medicine. Of those, more than 224,000 involved fatal medication errors, including overdoses and mixing prescription drugs with alcohol or street drugs.
Deaths from medication mistakes at home increased from 1,132 deaths in 1983 to 12,426 in 2004. Adjusted for population growth, that amounts to an increase of more than 700 percent during that time.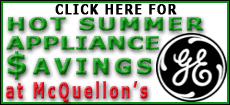 In contrast, there was only a 5 percent increase in fatal medication errors away from home, including hospitals, and not involving alcohol or street drugs.
Abuse of prescription drugs plays a role, but it's unclear how much. Valid prescriptions taken in error, especially narcotics such as methadone and oxycodone, account for a growing number of deaths, said experts who reviewed the study.
The increases coincided with changing attitudes about painkillers among doctors who now regard pain management as a key to healing. Multiple prescription drugs taken at once -- like the sleeping pills, painkillers and anxiety drugs that killed "Dark Knight" star Ledger -- also play a part, experts said.
"When we see overdoses, we're seeing many more mixed drug overdoses," said Dr. Jeffrey Jentzen, president of the National Association of Medical Examiners and director of autopsies at the University of Michigan in Ann Arbor. Jentzen said autopsies are much more likely to include toxicology tests today than 25 years ago, which would contribute to finding more fatal medication errors as cause of death.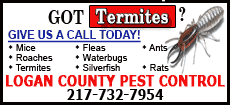 But Phillips said there were no significant increases in other poisonings like suicidal overdoses or homicides, so more testing doesn't explain the huge increase. The analysis excluded suicides, homicides and deaths related to side effects.
The increase was steepest in death rates from mixing medicine with alcohol or street drugs at home; that death rate climbed from 0.04 per 100,000 people in 1983 to 1.29 per 100,000 people in 2004.