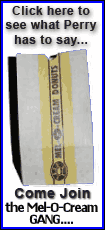 Wall Street is expecting quarterly reports from names such as Office Depot Inc. and Starbucks Corp. And reports are due Thursday and Friday on the gross domestic product and July employment. Some investors could refrain from making big bets ahead of the key economic barometers.
Beyond economic readings, investors will continue to watch oil after it hit a two-month low Tuesday and led to the rally that more than made up for a sharp pullback in stocks Monday. Light, sweet crude fell 61 cents to $121.58 in premarket electronic trading on the New York Mercantile Exchange. A weekly Energy Department report is due Wednesday that should offer insights into domestic demand for energy.
Dow Jones industrial average futures rose 35, or 0.31 percent, to 11,408. Standard & Poor's 500 index futures rose 1.20, or 0.10 percent, to 1,262.90, and Nasdaq 100 index futures rose 9.25, or 0.50 percent, to 1,851.25.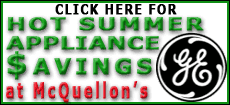 Bond prices slipped. The yield on the benchmark 10-year Treasury note, which moves opposite its price, rose to 4.05 percent from 4.04 percent late Tuesday.
The dollar was mixed against other major currencies, while gold prices fell.
Investors will continue to see restrictions on a type of trade that can exacerbate a stock's decline. The Securities and Exchange Commission on Tuesday extended a temporary restriction on short-selling of the stocks of mortgage finance companies Fannie Mae, Freddie Mac and 17 big investment banks. The SEC said the ban on "naked" short selling will go through Aug. 12 and won't be extended.