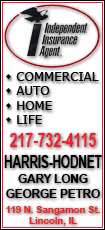 Investors expect more evidence of falling gasoline consumption when the U.S. Energy Department's Energy Information Administration releases its weekly oil inventory report later Wednesday, said Mark Pervan, a senior commodities strategist with ANZ Bank in Melbourne.
"People are looking closely at the deteriorating demand for petrol," Pervan said. "The market will probably fence-sit ... ahead of the DOE numbers."
Gasoline stocks were expected to rise 400,000 barrels in the petroleum supply report, according to the average of analysts' estimates in a survey by energy research firm Platts. The survey also showed that analysts projected crude oil inventories to fall 1.3 million barrels.
Crude futures have sharply fallen over the past 19 days. The price of oil has dropped in seven of the last 10 sessions, and is down about 17 percent from its peak above $147 a barrel earlier this month. Prices remain about 60 percent higher than at this time last year.
According to analysts at JBC Energy in Vienna, Austria, comments from OPEC President Chakib Khelil indicating that he did not see the need for the oil cartel to cut production even if prices continued to fall also were accentuating the bearish sentiment.
Lending some support to oil prices was Tuesday's announcement from Royal Dutch Shell PLC saying Tuesday it may not be able to fulfill some oil-export contracts after Nigerian militants sabotaged a pipeline in the Niger Delta.
Militant attacks on Nigerian oil facilities have trimmed nearly one quarter of the country's regular daily output.