A study released Wednesday by Hewitt Associates found 61 percent of U.S. companies have or will develop programs that let workers retire in stages. The programs are intended to hold onto the experience of baby boomers, and ease the difficulty of replacing their skills. The study included 140 mid-size and large-size companies.
"With the rising tide of boomer retirees, employers will be losing key talent at a time when attracting and retaining skilled workers will be more important than ever," said Allen Steinberg, a principal at Hewitt Associates, a human resources consulting firm.
Retaining worker experience and skills was cited as the most important reason for offering such programs by 72 percent of companies.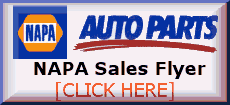 Companies also said offering phased-retirement eases the difficulty of replacing talent, and helps with the transfer of key skills from experienced to inexperienced workers.
Still, although about half of the companies said that such programs are in place, only 5 percent said the programs were formalized.
"It's the type of situation where you wrap your arms around someone and make an ad hoc, one-on-one arrangement," Steinberg said.
Now that there's a great migration of baby boomers out of the work force, however, companies are realizing the need for a more systemic approach, Steinberg said.
Two-thirds of companies said offering part-time work year round was the most effective way to keep workers who are near retirement. Another strategy was giving workers access to retirement benefits while still employed.
Some companies are even reconsidering their policies that ban rehiring retirees, according to the Hewitt study.
Workers are more open to striking a deal, too.