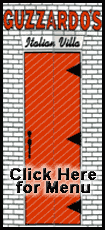 The company earned $8.67 billion in the same quarter last year.
Shell said its selling price per barrel of oil was around $112, up from $64 a year earlier. That pushed earnings at its main exploration and production arm up 90 percent to $5.88 billion, despite a 1.1 percent fall in production to 3.05 million barrels of oil and equivalents per day.
Chief Executive Jeroen van der Veer dismissed calls in Britain for a windfall tax on oil companies.
Britain's BP PLC reported this week that its profits jumped 28 percent to $9.47 billion in the quarter.
"If we do less investment there will be less supply for consumers" which would drive prices higher, Van der Veer said.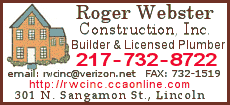 "The world needs energy."
He said the company was reinvesting profits and now expects capital spending of between $35 billion and $36 billion this year, up from the last previous estimate of $24 billion to $25 billion. That figure includes the company's $5.8 billion bid for Canada's Duvernay Oil Corp., launched earlier this month.
He said Shell was benefited from a strong operating performance as well as high energy prices, but said refining margins had weakened.
Refining profits rose 16 percent to $4.54 billion, but Shell said at the current cost of supplies -- which strips out the impact of oil prices -- refining earnings would have fallen by 63 percent to $1.08 billion, mostly due to weaker margins in the United States.
The company's net sales were $131 billion in the quarter, up from $84.9 billion.
The strong quarterly results had been widely expected and shares rose 1.2 percent to 23.63 euros ($36.77).
Petercam analyst Alexandre Weinberg repeated his "buy" recommendation, saying the company has been undervalued since 2004 when it was forced to restate its proven oil reserves in a major accounting scandal.