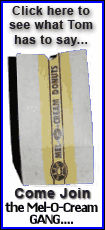 Cameo Auctioneers says the reel-to-reel tape was recorded in 1964 and was recently found by a man clearing out his father's attic.
On one part of the half-hour tape, John Lennon and Paul McCartney repeatedly collapse in laughter as they try to complete the ballad "I'll Follow the Sun." The tape also features versions of songs including "I Feel Fine" and "Don't Put Me Down Like This," the auctioneers said Thursday.
The tape is expected to sell for 8,000 to 12,000 pounds (US$16,000 to US$24,000) at an auction in Midgham, about 45 miles (75 kilometers) west of London, on Tuesday.