Stevens has said little about the corruption investigation that has dogged him for more than a year. Thursday's court hearing was expected to be no different. He was expected to plead not guilty, but initial appearances are usually brief affairs.
The indictment is a blow to the senator's re-election bid. Once a seemingly invincible political figure, he now faces both Democratic and Republican challengers who hope his legal woes make him vulnerable to defeat.
Some GOP colleagues have distanced themselves from Stevens. A spokeswoman for John McCain's presidential campaign said Wednesday that the indictment was a "sad reminder" that the next president will have to work to rebuild the public's trust.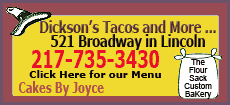 Nicolle Wallace said McCain and Stevens famously clashed over the appropriation process. McCain regularly says on the presidential campaign trail that appropriations are subject to corruption that causes voters to lose faith in government.
Stevens has steadfastly maintained his innocence, and his campaign has pledged to continue.
To do so, he would have to ask U.S. District Judge Emmet G. Sullivan for permission to travel. Stevens was expected to remain free while he campaigns and attends to Senate business, but Sullivan was to decide what rules the senator must abide by while he awaits trial.