Each one comforted her that day more than five years ago, as she lay awake in an operating room getting brain surgery similar to Monday's operation on Sen. Edward M. Kennedy.
Like Kennedy, Wanatick was awake during brain surgery. She continues treatment for what is now an advanced glioblastoma, the most lethal of brain cancers. Doctors at Duke University Medical Center where Kennedy had surgery have not given details about his type of tumor.
"They put your head in what they call a halo, to make sure your head is steady. I remember that. And then they gave me a lot of little shots to the head. It was the local anesthetic. It felt like a million little shots," recalled Wanatick, now 37, of suburban Merrimac.
Nurses and an anesthesiologist at Brigham and Women's Hospital in Boston, where she had her surgery, asked her questions during the procedure. That way a neurosurgeon could chart the specific anatomy of her brain and avoid cutting into the most delicate parts.
"I was out of it, but I remember hearing the drill. It's a whine like a dentist's drill. I remember asking them what they were going through. I don't know why, because I would probably have been grossed out."
It's unclear whether Kennedy was awake during the drilling of the skull; many patients are unconscious during that phase.
Dr. Peter Black, a neurosurgeon at the hospital, recommended surgery as the first step. The theory is that by reducing the size of the tumor, a patient needs less follow-up radiation and subsequent chemotherapy has a better chance of working.
Black ended up removing 97 percent of Wanatick's tumor in a procedure that lasted about six hours on Jan. 10, 2003.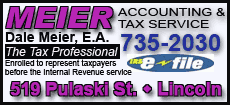 Her tumor came back in March 2007, leading to two more surgeries. Today Wanatick is being treated with two chemotherapy drugs that have proven effective so far.
On Tuesday, she, her husband, her 5-year-old son, and her 19-month-old daughter, Jessica, are taking advantage of a gap between hospital visits to go on vacation at Walt Disney World.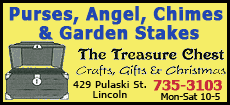 Wanatick recalls feeling anxious before heading to Brigham and Women's for her operation, but then strangely at peace as she was wheeled her from her hospital room to a preoperative center. The marketing company worker and nighttime law school student was covered in warm blankets to keep up her core temperature.
Wanatick then remembers being moved to a special operating room, an "intraoperative MRI," which allows a surgeon to get real-time magnetic resonance imaging pictures of a tumor while he's operating.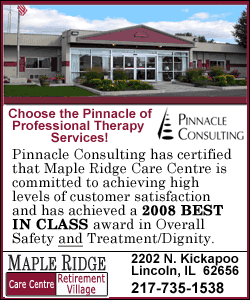 Nurses positioned her on her left side because Black was going to operate on the right side. Her tumor was located in the right parietal lobe, the same lobe but opposite side of Kennedy's tumor. Her arm extended away from her body, at eye level. The pictures were visible without moving her head.
With Wanatick's shoulder-length brown hair pulled back, Black made an incision on a shaved area several inches above her right ear, took out the drill, removed a piece of her skull.
Then the questions and commands started.
In Wanatick's case, the operating team asked her to move her left arm, squeeze her left hand and move her left leg, since that side of her body is controlled by the right side of the brain.
"I remember them asking me questions, but I don't remember my answers. For all I know I was singing in there," Wanatick said. "I remember them asking me questions about Casey."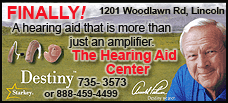 She added: "One thing I remember is that my mouth got very dry because I was talking so much. They can't give you a drink, so they put this wet gauze on my mouth kind of like a giant Q-Tip. I remember feeling a little headache at one point but they just gave me a little more morphine."
One special concern of Wanatick's was the absence of sound from Black, her surgeon.
"I don't remember the doctor talking because I kept waiting for him to say, 'Oh gosh, we shouldn't have done that,' but I listened and never heard anything from him," she said.
The second operation, again performed by Black, ended slightly differently.
"It wasn't so scary that time because I had been through it before," Wanatick said. "At the end of it, when they were closing up, the surgeon called my husband and said they were finishing up and even put me on the cell phone with my husband."
Each time, when she got back to her room, there were fresh titanium screws holding the skull piece back in place but nothing more than a clear plastic bandage over the incision site.
[Associated Press; By GLEN JOHNSON]
Copyright 2008 The Associated Press. All rights reserved. This material may not be published, broadcast, rewritten or redistributed.