Dr. David Vroman is the director of the 50-member professional concert band, which is in its 71st season. Each week the band brings to the stage a wide variety of music that appeals to audiences of all ages. It is a great way to spend a summer evening with family and friends.

Heuermann, a lyric coloratura soprano, is a recent graduate of the prestigious Indiana University School of Music. She has performed in opera, oratorio and many concerts here in America and abroad with such groups as the AIMS Festival in Graz, Austria; the Bach Society of Minnesota; and Indiana Opera. Her competition winnings include being selected as a semifinalist in the Meistersinger Competition in Graz. Ms. Heuermann has been seen numerous times with Opera Illinois as both a cover artist and as a main stage performer.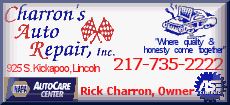 On June 18 the Peoria Municipal Band will celebrate vinyl -- the spinning kind: records. You might hear some of your favorites from those old 78s and 33s. Assistant conductor David Stewart will take the podium to direct the opening selection, "March Grandioso." Other selections for that concert will be "Pop Rock Legend Stevie Wonder," "A Highland Fling," "A Tribute to Glenn Miller" and "Greatest Hits of the '60s."
Featured selections June 22 will be "Second Day of Summer," "Covenant," "As Summer Was Just Beginning," "Gershwin Portrait," "American Folk Rhapsody" and "Aladdin!" Stewart will conduct "The Swing March." Bradley President Joanne Glasser will be the guest announcer.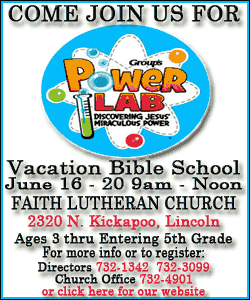 Music at each weekly performance will entertain and invigorate adults and children alike. All the concerts will include programming of marches, show tunes, dances, overtures, hymns, popular songs and, of course, solos. The rich tradition of outstanding vocal and instrumental soloists performing with the band will continue throughout the summer.
The Peoria Municipal Band was formed in 1937 through the efforts of Local 26 of the American Federation of Musicians and interested citizens. Today, with the support of the city, the band continues the long-standing tradition of excellence in music.
Purchases of "Music to Our Ears: An Illustrated History of Peoria Area Musicians," Volume I, by Monica Vest Wheeler, will help support the band. For a $20 donation, individuals can purchase this book and also take a tax deduction of $11. Checks should be made to the "Peoria Municipal Band Fund." Books are sold at each concert performance, select local bookstores and at the Department of Music in Constance Hall at Bradley University.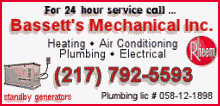 The site of the concerts is the Fred Huber Bandshell, located in Glen Oak Park. The amphitheater offers a beautiful outdoor setting that adds to the splendor of the evening. Park benches are available, but you may also bring your own blanket or lawn chairs to enjoy the concert from a grassy area. Parking is convenient and the amphitheater is handicapped-accessible.
For further information, visit www.peoriamunicipalband.com.
[Text from file received from Liz Driscoll]