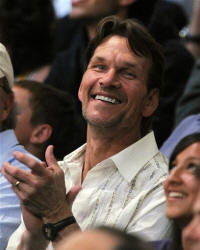 Patrick Swayze to begin shooting new cable series
Send a link to a friend
[June 11, 2008] NEW YORK (AP) -- Patrick Swayze is going back to work. The "Dirty Dancing" actor, who was diagnosed with pancreatic cancer earlier this year, will begin shooting his new A&E series "The Beast" in Chicago this summer, the cable network announced Monday.
A&E ordered 13 episodes of the one-hour drama, which stars Swayze, 55, as an unorthodox FBI agent who trains -- and hazes -- his new partner (portrayed by Travis Fimmel). It is scheduled to premiere early next year.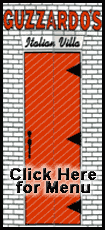 "I have searched for quite a long time to find a character that is this multi-layered, unpredictable and downright entertaining, as well as a project this current and cutting-edged," Swayze said in a statement.
"There are constant twists and turns, because we never know what this `Charles Barker' is going to do next! Not only is the show driven by plot, but as important, it's character driven," Swayze said.
The actor shot "The Beast" pilot last December, months before his cancer diagnosis surfaced in news reports.
Swayze's representative, Annett Wolf, confirmed to The Associated Press in early March that he was undergoing treatment for pancreatic cancer; meanwhile, his physician Dr. George Fisher issued a hopeful statement, saying Swayze had "a very limited amount of disease" and appeared "to be responding well to treatment."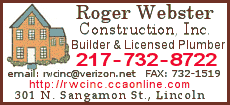 Wolf declined comment Tuesday. A&E spokesman Dan Silberman said the network wasn't commenting beyond its news release announcing the greenlit series and statement from executive Bob DeBitetto, who professed to be "thrilled to have Patrick on board."
The New York Times reported earlier this week that Swayze will likely continue his treatment during four months of filming in Chicago. In an interview, DeBitetto told the Times that Swayze had benefited by care including chemotherapy and experimental drugs.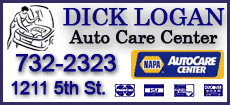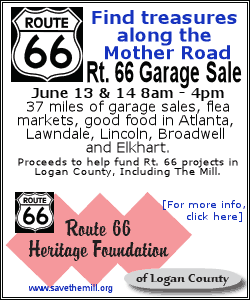 "Obviously we've had candid conversations with him and his doctors, and we have a fairly high degree of expectation that Patrick will be good to work a full production schedule," said DeBitetto, adding, "No one is using words like cured or remission or miracle."

___

A&E is owned by A&E Television Networks, a joint venture of Hearst Corp., Walt Disney Co. and General Electric Co.'s NBC Universal.

___

On the Net:

[Associated Press; By KEVIN FREKING]

Copyright 2008 The Associated Press. All rights reserved. This material may not be published, broadcast, rewritten or redistributed.