Send a link to a friend
[June 21, 2008] The YMCA, along with the help of Lincoln College women's basketball coach Carol Wilson, will host a basketball camp July 28-Aug. 1 for girls entering first through sixth grades. Camp sessions will be at the Lincoln Junior High gym. First- to third-graders will meet from 9 to 10 a.m., and fourth- to sixth-graders will follow them at 10 to 11 a.m. All current YMCA members will receive $5 off their registration. Registrations will be accepted until July 18, with a $10 fee increase after that. Wilson and her staff will work on the fundamentals of basketball: improving upon dribbling, passing, shooting and many more. Sign up your future WNBA player today at the YMCA office.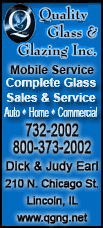 The YMCA is hosting a 3-on-3 soccer tournament the weekend of July 18-20 for children entering first through eighth grade. Games will be played at the Lincoln Developmental Center and the YMCA Activity Center, 719 Wyatt Ave. Teams may register up to four players for substitution purposes. Registrations are accepted until July 11. A $10 fee increase per team will be added for registrations received after July 11. The soccer tournament will be a double-elimination format, so teams are guaranteed at least two games. Register today for a fun and exciting weekend of soccer.

The YMCA's next session of swimming lessons starts June 30 at the Lincoln Elks Club. Lessons are offered in both the mornings and evenings. The YMCA-trained instructors will teach progressive lessons for children 6 months to 12 years old. Lessons are filling up quickly, so register your child soon to reserve a spot.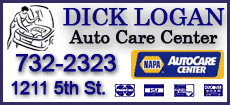 The YMCA's Summer Field Trip Blast program is offering single-day field trips for kids entering first through fifth grade. The YMCA will take children to various fun-filled destinations. The next available trips for the three age groups are:
July 1, third and fourth grade -- Children's Museum, Decatur

July 3, fourth and fifth grade -- Splashdown, East Peoria

July 15, first and second grade -- Fon du Lac Farm Park, East Peoria
Please have registrations for these field trips in one week prior to each trip.
Registration for the YMCA's Chad Burnham Flag Football League began June 9. This program is for children from age 4 through second grade. Teams will be broken into two age groups: 4-year-olds and kindergartners, and first- and second-graders. Each team practices once a week and plays games on Saturday mornings. The YMCA will accept registrations until July 7. The fee increases $10 after July 7. Don't miss out on this awesome experience. The Chad Burnham Flag Football League is sponsored by friends and family of Chad Burnham and Joe Ryan at Country Financial.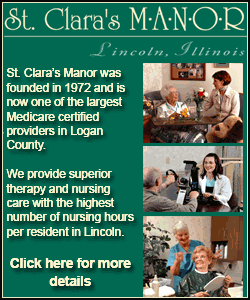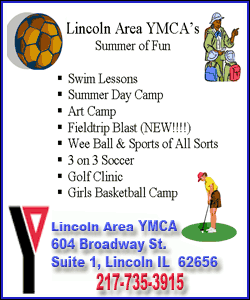 Lincoln Area YMCA will host a Recycled Art Camp for children entering first through sixth grade. Sessions will be July 14-18, from 9:30 to 11 a.m., at 719 Wyatt Ave. YMCA art instructor Lisa Madigan will share recycling information with the children, and they'll make art projects from recycled material. Projects include aluminum can characters, mosaics from junk mail and wall reliefs from recycled picture frames. The cost is $50 per child for Y members and $60 for nonmembers. The registration deadline is July 7 and the fee increases $10 after the deadline. Call the YMCA for more information. The YMCA art program is sponsored by Eaton Corp.
Be careful of what you throw away! Madigan will also host an Atlanta Art Camp for children entering first through sixth grade. Sessions will be July 21-25, with a registration deadline on July 14. Camp will run from 10 to 11 a.m. at the Atlanta Park. The theme for this camp is "One Man's Trash Is Another Man's Treasure." Students will learn about recycling and be encouraged to use their imagination to turn "trash" into whimsical works of art. This camp will be great fun for everyone involved, so register your child today! Registrations are available at these locations: Atlanta National Bank, Atlanta Library, Mount Hope Funks Grove Library and the Atlanta Country Market.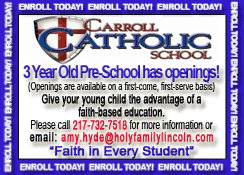 It's still not too late to register your child for YMCA Summer Day Camp. Kindergarten through sixth-graders will be separated into two different camps: K-3 and preteen. Sessions will be from 6 a.m. to 6:30 p.m. at 719 Wyatt Ave. Camp ends Aug. 15. Then there will be an "Extended Camp" Aug. 18-27. Don't let your kids miss out on all the fun-filled activities that their friends are enjoying! Register today at the YMCA office.
For more details on YMCA programs and events, contact the Lincoln Area YMCA at 735-3915; 604 Broadway St., Suite 1; or visit www.lincolnymca.org.
[Text from file received from Lincoln Area YMCA]