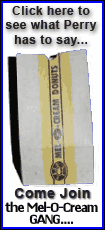 The grant, awarded to the Illinois Department of Commerce and Economic Opportunity's Bureau of Workforce Development, will be used to provide temporary employment on projects for the cleanup, demolition, repair, renovation and reconstruction of damaged public structures, facilities and lands within affected communities. Funds will also be used for projects that provide food, clothing, shelter and other types of humanitarian assistance for disaster victims, including work on the homes of individuals who are eligible for the federally funded weatherization program. Additional funds may be available to train participating workers in occupations that lead to permanent employment.
"I am very pleased that the U.S. Department of Labor recognized the urgency of our request and quickly approved this grant to assist people who have been devastated by floodwaters and storms," Blagojevich said. "This grant will allow hundreds of people to have access to employment opportunities, which will help people get back on their feet and start the road to recovery."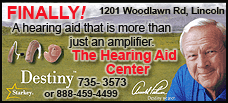 Individuals eligible to participate in National Emergency Grant disaster projects include workers who have been temporarily or permanently dislocated as a result of the disaster; eligible dislocated workers who are unemployed and not receiving unemployment compensation or other types of income support; and individuals who are long-term unemployed. Priority will be given to individuals who have experienced temporary or permanent job loss as a result of the 2008 flooding.
Starting July 7, individuals interested in applying to be a part of the program should contact their local Illinois workNet Center in the affected areas or visit www.illinoisworknet.com. Information will also be available through the disaster recovery centers. Disaster recovery centers are located in:
Quincy: Andrew Infirmary, Illinois Veterans Home, 1707 N. 12th St.

Monmouth: Monmouth College, Huff Auditorium, 700 E. Broadway

Lawrenceville: Parkview Junior High School, 1802 Cedar St.
Employment may last up to six months or 1,040 hours. Participants must be paid the higher of the federal, state or local minimum wage, or the comparable rates of pay for other individuals employed in similar occupations by the same employer. The maximum wage paid to any one participant in a single natural disaster is generally $12,000 (excluding fringe benefits).
"We will begin working immediately with the U.S. Department of Labor to get the employment program up and running as quickly as possible. Bringing hundreds of jobs to the region helps Illinois families, strengthens the local economy and rebuilds our communities," said Jack Lavin, director of the Illinois Department of Commerce and Economic Opportunity.
On June 25, the federal government approved Blagojevich's request for federal assistance for people and businesses in 14 counties affected by recent severe storms and flooding. The federal disaster declaration will enable affected people in the area to access temporary housing, grants or loans to help with flood-related losses, while businesses will be eligible to apply for low-interest loans. Counties approved for federal assistance are Adams, Clark, Coles, Crawford, Cumberland, Douglas, Edgar, Hancock, Henderson, Jasper, Lake, Lawrence, Mercer and Winnebago. The Department of Commerce and Economic Opportunity will coordinate this project with other flood assistance programs made available through the Federal Emergency Management Agency, the state of Illinois and local communities.
"This $3.5 million grant will boost cleanup and recovery efforts in Illinois and provide funds for humanitarian assistance for residents who have suffered storm and flooding damage," said U.S. Secretary of Labor Elaine L. Chao.
Of the $3.5 million awarded, $2 million will be released initially. Additional funding up to the amount approved will be made available as the state demonstrates a continued need for disaster assistance.
The Bureau of Workforce Development is committed to encouraging statewide economic development by cultivating a well-trained work force. To accomplish this goal, the bureau identifies youth, adults and dislocated workers who are eligible for assistance under the Workforce Investment Act, assesses their employability skills and provides training as appropriate for identified sectors of growing employment demand. Ideally, this will lead to the placement of these individuals in self-sufficient employment. The bureau also provides follow-up services leading to employment retention in high-wage and high-skilled jobs. These services are provided statewide while maintaining focus on the economic needs of each region.
[Text from file received from the Illinois Office of Communication and Information]