New state laws begin July 1

Send a link to a friend
[June 30, 2008] CHICAGO -- Gov. Rod R. Blagojevich is reminding Illinoisans of a number of new laws that take effect July 1. In a continued effort to provide health insurance coverage for all children in the state of Illinois, House Bill 1628 is an amendment in the coverage provided by the All Kids program. The bill eliminates the co-pay or co-insurance portion of coverage.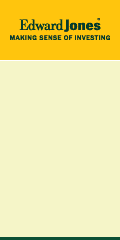 "I am proud to have signed a number of laws that will take effect July 1 and will protect and serve the hardworking people of Illinois," Blagojevich said. "Whether it's bolstering the All Kids program or protecting drivers from unlicensed towing companies, these laws will all serve useful purposes."

Senate Bill 435 also goes into effect July 1. The "truth in towing" law protects Illinois motorists from excessive fees and other abuses from unlawful towing companies.

Senate Bill 649 changes the labeling requirements for motor fuel dispensing devices that contain at least 2 percent MTBE, and mandates that biodiesel and biodiesel blends be identified by the capital letter "B" followed by the numerical value of the volume percentage of fuel.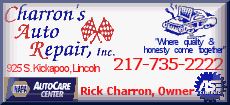 In a move to protect our children, the governor signed House Bill 1647, which will amend the State Mandates Act to require implementation without reimbursement. This law also amends the Illinois School Code to provide that any information of a personal nature disclosed to school professionals by pupils over the age of 12 who are receiving school counseling, psychologist or social service care is confidential and will not be recorded on the pupil's record without the written consent of the pupil giving the information.
Senate Bill 486 is a new civil law. This law provides that the distribution of residual funds after the settlement and payment of claims in class-action lawsuits shall be distributed to nonprofit charitable organizations that serve the purpose of promoting or providing access to justice for low-income residents.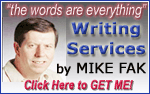 In an effort to protect our families and communities, the governor signed House Bill 822, which amends the definition of a "potentially dangerous dog" in the Animal Control Act and the Animal Welfare Act. The new definition provides that a "potentially dangerous dog" is one found unsupervised and running with three or more dogs. This also provides that the animal shall be sterilized and microchipped within 14 days of a licensed veterinarian declaring the animal is healthy enough to undergo the sterilization. The "potentially dangerous animal" designation shall expire after 12 months.
Senate Bill 531 also becomes law July 1. This will amend the Trusts and Trustees Act, concerning the powers of an estate trustee, permitting the trustee to terminate the trust if the market value is less than $100,000 and the cost of continuing the trust will substantially impair its purpose.
[Text from file received from the Illinois Office of Communication and Information]